Good morning friends
A short but important week is ahead here at the Chicago Board of Trade this week. It started off with bang as China announced they will begin excepting tariff exemptions on March 2nd for US imports. All 4 of the markets I cover each day are higher this morning, pressuring or in the case of cotton breaking through last week's highs.  This week is also a highly leveraged March option expiration this week at the Chicago Board of Trade.  CBOT markets like corn and soybeans have been range bound for the last month, which has built up walls of cheap expiring options in each direction.  Oh yes, there is also the USDA Ag forum taking place this week. At the start of the conference on Thursday morning, we will get insight from USDA leaders as to what their expectations are as to acreage in the coming crop year. As all of this takes place,the coronavirus story continues to expand as more and more stories leak about how life is still not normal over there as many in the region around Wuhan are locked down in their homes which could continue through March.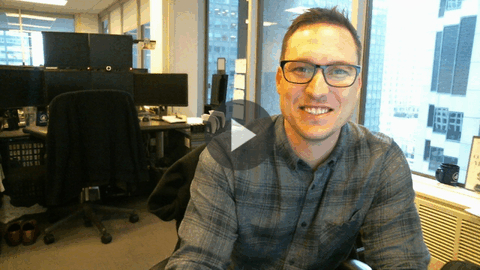 Let's start with China. Cotton and wheat markets surged on the open on China and poor Aussie crop news.  Chicago traded up 15, KC 10 and Minny 4 (corn and beans could only rally 3-5 cents) as China announced they would start granting tariff exemptions on 696 US goods to support their pledge to secure $200 Bil of US goods over the next 2 years. The initial Phase 1 year started on February 14th and will run for a year into February 13, 2021. So between now and this time next year China will have purchased nearly double what they did this year. Chinese firms can start submitting applications on Mar 2nd with the exemption granted (duty free import license) good for 1 year. Given the logistical problems and massive price spikes in China, importers/buyers should run to walk to receive the licenses.  US ag markets should be well supported on the news, specifically livestock which should open much higher. Thats the bullish news out of China.
The bearish news is Coronavirus and the paralysis it continues to cause the Chinese economies.  I think the market continues to battle with the idea that folks in China continue to be spread out away from home as travel restrictions keep them from returning from the Chinese New Year celebrations.  China says about 95% of their industry is up and running, but that 5% is still a major concern. I heard from someone I know over there that schools are will be closed through March and maybe even April. Much of the factory re-opens around Guangzou and Shanghai are being pushed back into March. No one seems to be talking about if those folks will get paid or not.  This problem has yet to resolve itself, meanwhile Chinese and global GDP will fall.
Wheat is also higher as Australian crop forecaster ABARES cut their 2019 wheat crop estimate to  15.2 MMTs from 15.85 MMTs back in December. This will be the smallest wheat crop since 08. Wheat prices are up on  the futures exchanges,  Russian fob wheat prices were unmoved with offers for March at $220.00/MT. We are seeing Chicago continue to gain on KC as delivery sets in. I have been pretty bearish into delivery, I would stay short for the day if you already are. Markets for wheat are all hanging right above the middle of the weekly distribution channel. Past performance (not indicative of future results) would have prices falling through those lows by the end of the week.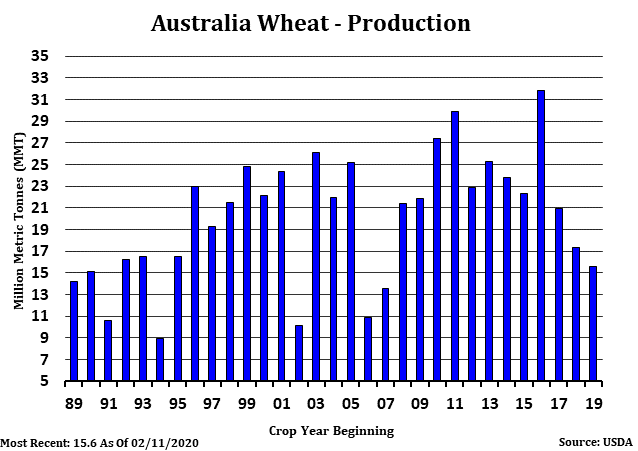 Ag forum takes place on Thursday morning.  This is not a report, it is a presentation that is given around 730 am central time in Washington DC.  The numbers are usually leaked right before hand.  The official planting projections are not out until the end of March, but this is a baseline number the USDA will use to begin projecting 2020 and 2021 carryouts. Looking at price, I have to think corn numbers will be large.  But looking at the charts below I am not quite so sure.  I have to think Nov beans do some work here to pull some acreage back. Given the China news, for bean carryouts to grow, we will need to see acreage above 80 or so million. That could keep the corn numbers below 94 million.  Cotton is the wild card this week, they could be below 12 on the low Dec price or above 14 as there the moisture levels are decent in the panhandle with little attractive substitute.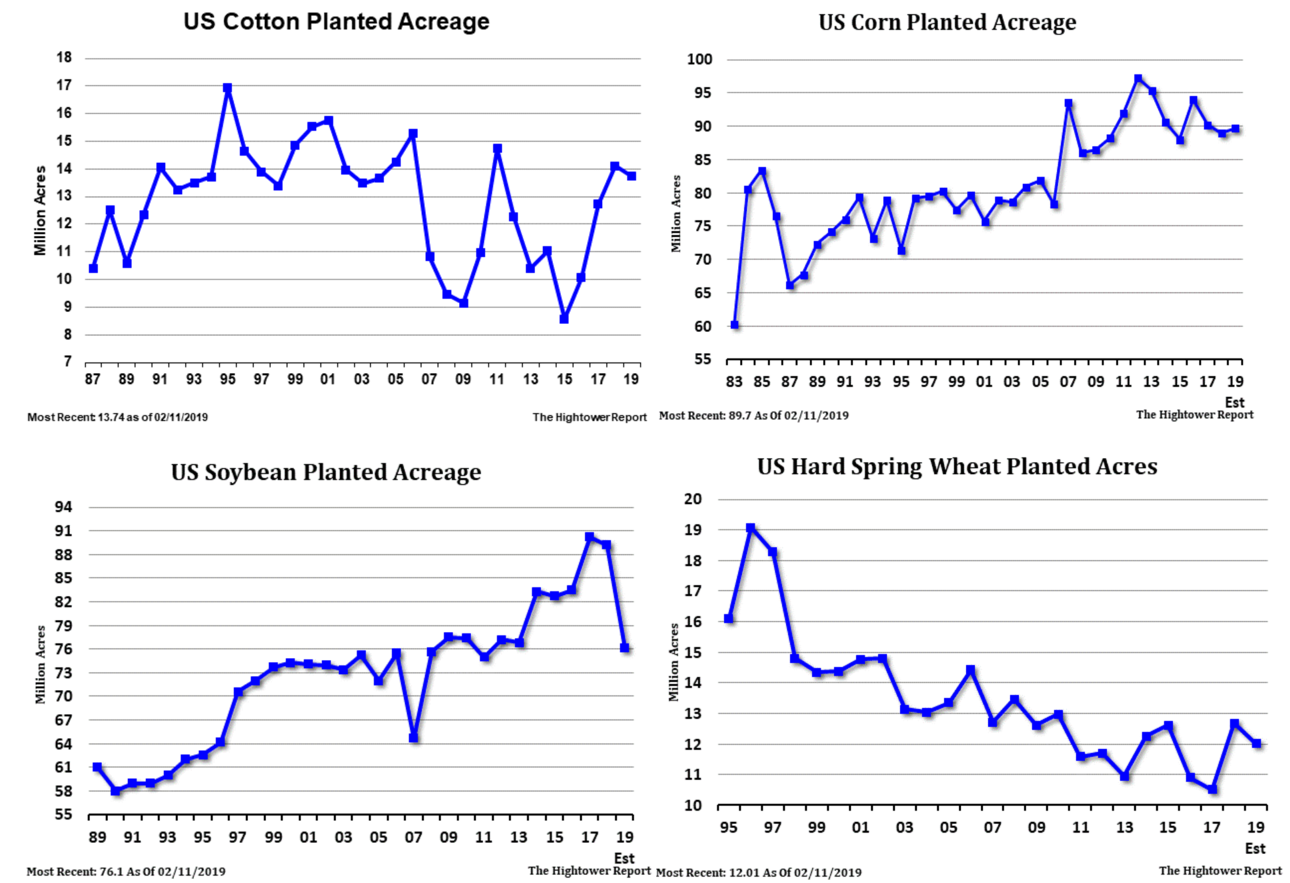 CORN
FOB OFFERS PER $MT (FEB/MAR/JUNE)
US Port of NOLA – 177/ 176/ 176.5
ARGENTINA Up River- 186/ 178/ 167.75
BRAZIL Santos – OFF/OFF/ 181.50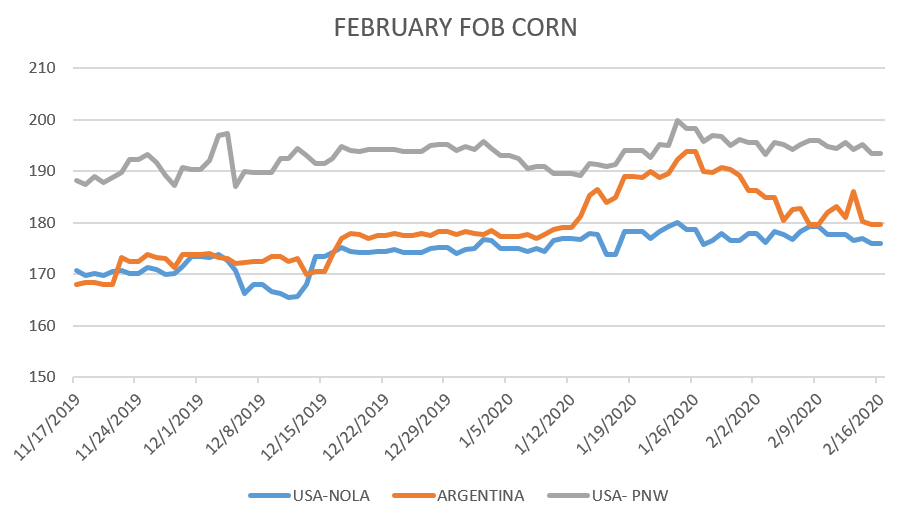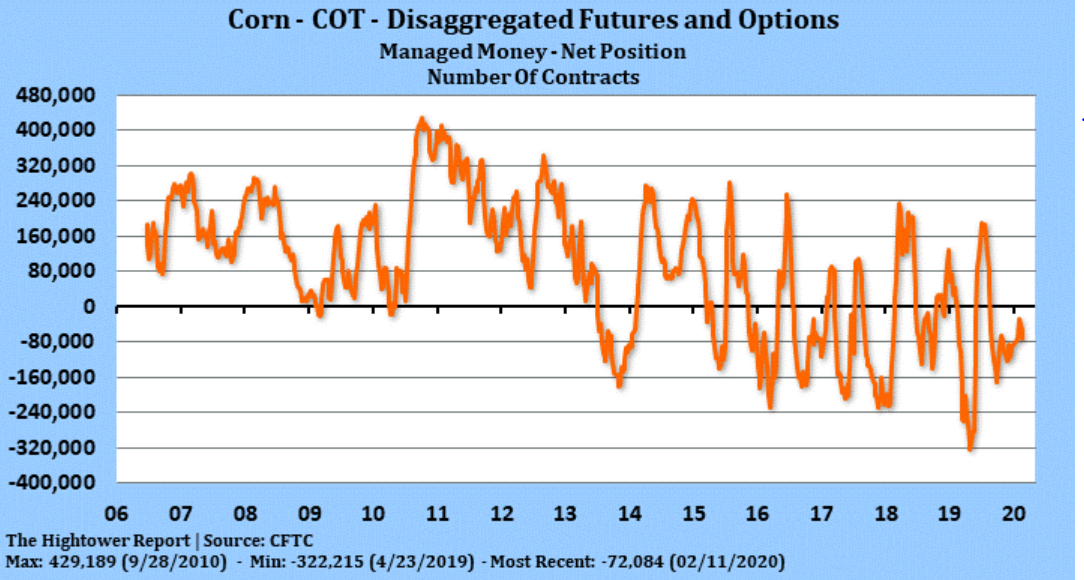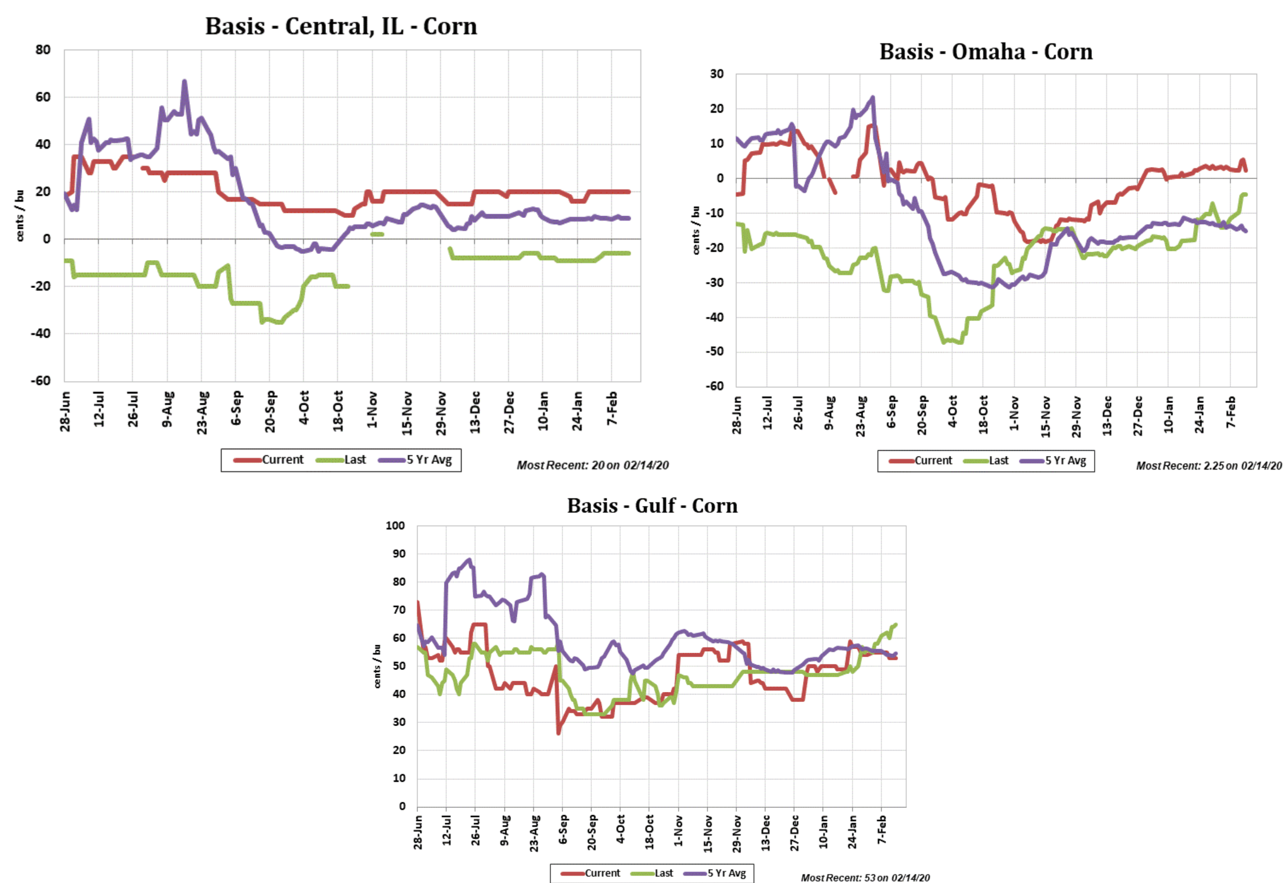 SOYBEANS

FOB OFFERS PER MT (FEB/MAR/JUNE)
US Port of NOLA – 354/ 353.5/ 357.5
ARGENTINA Up River- 347.75/ OFF/ 336.5
BRAZIL Paranagua – 350.5/ 350.5/ 355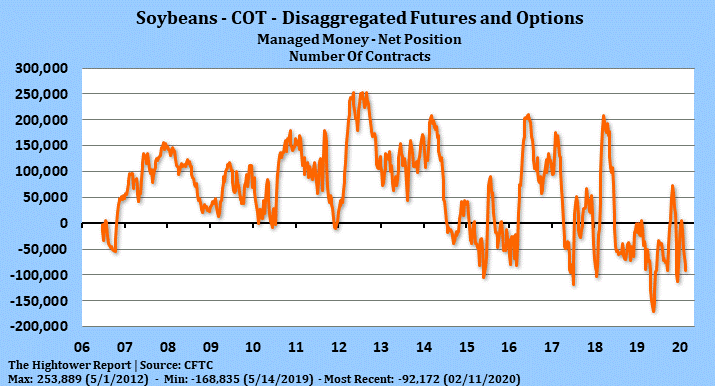 WHEAT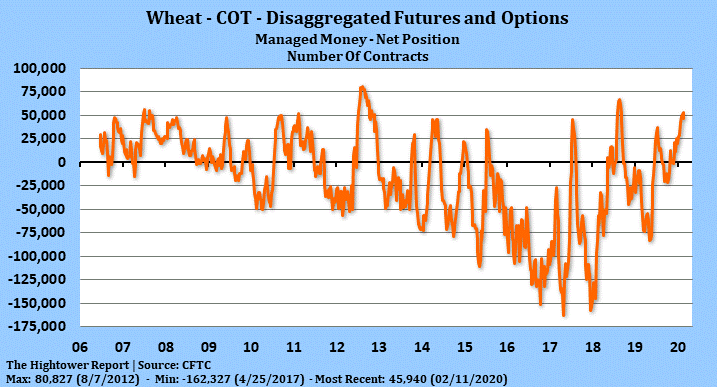 COTTON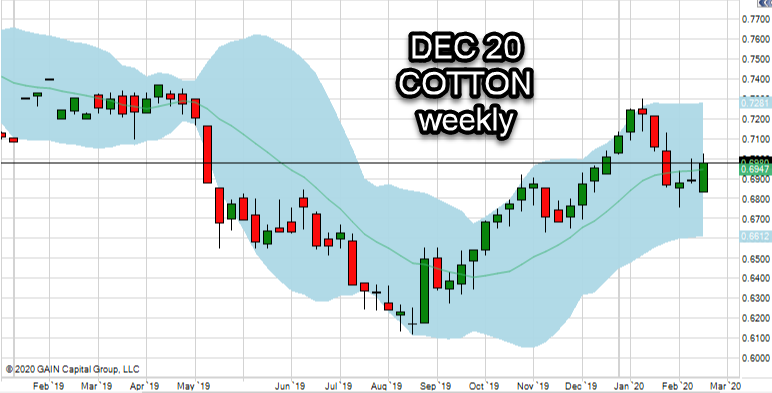 Subscribe to This Week In Grain
This Week In Grain - This Week in Grain (T.W.I.G.) is a weekly grain and oilseed commentary newsletter designed to keep grain market participants on the cutting edge, so they can hedge or speculate with more confidence and precision.
Risk Disclosure
THIS MATERIAL IS CONVEYED AS A SOLICITATION FOR ENTERING INTO A DERIVATIVES TRANSACTION.
THIS MATERIAL HAS BEEN PREPARED BY A DANIELS TRADING BROKER WHO PROVIDES RESEARCH MARKET COMMENTARY AND TRADE RECOMMENDATIONS AS PART OF HIS OR HER SOLICITATION FOR ACCOUNTS AND SOLICITATION FOR TRADES; HOWEVER, DANIELS TRADING DOES NOT MAINTAIN A RESEARCH DEPARTMENT AS DEFINED IN CFTC RULE 1.71. DANIELS TRADING, ITS PRINCIPALS, BROKERS AND EMPLOYEES MAY TRADE IN DERIVATIVES FOR THEIR OWN ACCOUNTS OR FOR THE ACCOUNTS OF OTHERS. DUE TO VARIOUS FACTORS (SUCH AS RISK TOLERANCE, MARGIN REQUIREMENTS, TRADING OBJECTIVES, SHORT TERM VS. LONG TERM STRATEGIES, TECHNICAL VS. FUNDAMENTAL MARKET ANALYSIS, AND OTHER FACTORS) SUCH TRADING MAY RESULT IN THE INITIATION OR LIQUIDATION OF POSITIONS THAT ARE DIFFERENT FROM OR CONTRARY TO THE OPINIONS AND RECOMMENDATIONS CONTAINED THEREIN.
PAST PERFORMANCE IS NOT NECESSARILY INDICATIVE OF FUTURE PERFORMANCE. THE RISK OF LOSS IN TRADING FUTURES CONTRACTS OR COMMODITY OPTIONS CAN BE SUBSTANTIAL, AND THEREFORE INVESTORS SHOULD UNDERSTAND THE RISKS INVOLVED IN TAKING LEVERAGED POSITIONS AND MUST ASSUME RESPONSIBILITY FOR THE RISKS ASSOCIATED WITH SUCH INVESTMENTS AND FOR THEIR RESULTS.
TRADE RECOMMENDATIONS AND PROFIT/LOSS CALCULATIONS MAY NOT INCLUDE COMMISSIONS AND FEES. PLEASE CONSULT YOUR BROKER FOR DETAILS BASED ON YOUR TRADING ARRANGEMENT AND COMMISSION SETUP.
YOU SHOULD CAREFULLY CONSIDER WHETHER SUCH TRADING IS SUITABLE FOR YOU IN LIGHT OF YOUR CIRCUMSTANCES AND FINANCIAL RESOURCES. YOU SHOULD READ THE "RISK DISCLOSURE" WEBPAGE ACCESSED AT WWW.DANIELSTRADING.COM AT THE BOTTOM OF THE HOMEPAGE. DANIELS TRADING IS NOT AFFILIATED WITH NOR DOES IT ENDORSE ANY TRADING SYSTEM, NEWSLETTER OR OTHER SIMILAR SERVICE. DANIELS TRADING DOES NOT GUARANTEE OR VERIFY ANY PERFORMANCE CLAIMS MADE BY SUCH SYSTEMS OR SERVICE.
GLOBAL ASSET ADVISORS, LLC ("GAA") (DBA: DANIELS TRADING, TOP THIRD AG MARKETING AND FUTURES ONLINE) IS AN INTRODUCING BROKER TO GAIN CAPITAL GROUP, LLC (GCG) A FUTURES COMMISSION MERCHANT AND RETAIL FOREIGN EXCHANGE DEALER. GAA AND GCG ARE WHOLLY OWNED SUBSIDIARIES OF STONEX GROUP INC. (NASDAQ:SNEX) THE ULTIMATE PARENT COMPANY.