Happy Monday
WE HAVE A NEW APP! CHECK OUT FARM ADVANTAGE HERE! This is a phone where you can access all of your Stonex account trade details, along with Market Intelligence, Weather, Futures quotes and local cash bids. Let me know if you have any questions or would like to take it for a spin.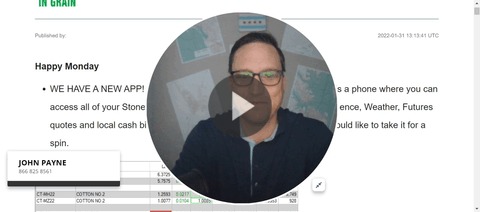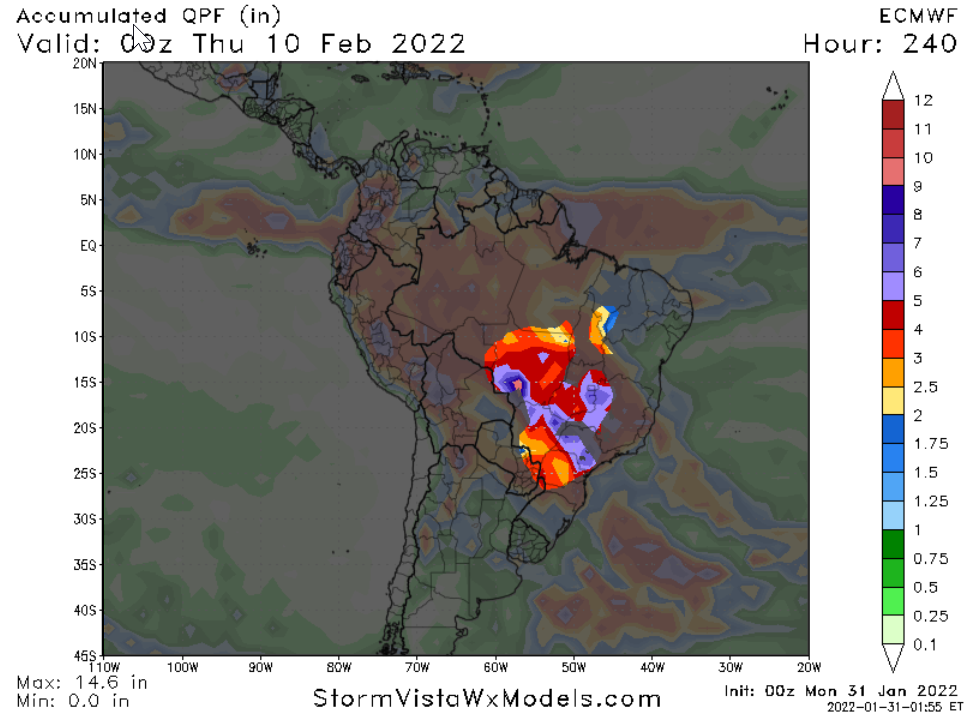 THE WEEK AHEAD
Chinese markets are closed this week for Lunar New Year. Olympics begin at the end of the week as China and Hong Kong remain locked in to "zero COVID" policies. Hong Kong GDP was downgraded in the overnight as retail sales plummet.
Economic price data comes hot and heavy this week as CPI,PPI and jobs data will be released in the Western world.   The Bank of England is expected to hike rates this week, the ECB is not projected to hike at this point until 2023 at the earliest.
US tech earnings will highlight as well, with Amazon being a bell weather considering wage inflation in this country.
Exports will be key to watch this week as corn, beans and cotton break out above contract highs. FEB WASDE will be released next Wednesday.  Until then it will be more weather watching out of S. America. Expect more private downgrades to bean crops in Brazil, Paraguay….the wild card is Argentina and the second crop corn in Brazil.
Russia/Ukraine situation has not gone away over the weekend. US wheat traders will be very careful selling ahead as proposed US, EU sanctions on Russia could slash grain exports. The US and European allies have threatened to impose additional sanctions on Russia if the country's forces enter Ukraine, something that's sure to curb grain exports, according to Howard Shatz, a senior economist at the RAND Corporation ."Sanctions would make it harder to buy Russian products," said Shatz. "There's talk of cutting Russian access to SWIFT. An alternative would be to prohibit transactions with the US and European financial systems. "The two proposals that would have the most impact on Russian exports would be cutting off Russia's access to the Society for Worldwide Interbank Financial Telecommunications (SWIFT), a global communication system linking financial institutions, and the other would be to block the country's ability to use the US dollar and the euro.  H/T Agricensus.
GASC (Egypt) booked 230kmt on Friday, paying just over $325 dollars per MT (9.02 per bushel) before freight for Romanian, Russian and Ukrainian milling supply. Prices paid by GASC have leveled off from late fall bookings. Although one has to wonder how much of that has to do with quantity of supply purchased so far.  With 5 months to go in the marketing year and only 1/3 of its projected purchases booked so far, Egyptian buyers have work to do in the coming few months.
CORN (front month continuous)
SOYBEANS / MEAL / OIL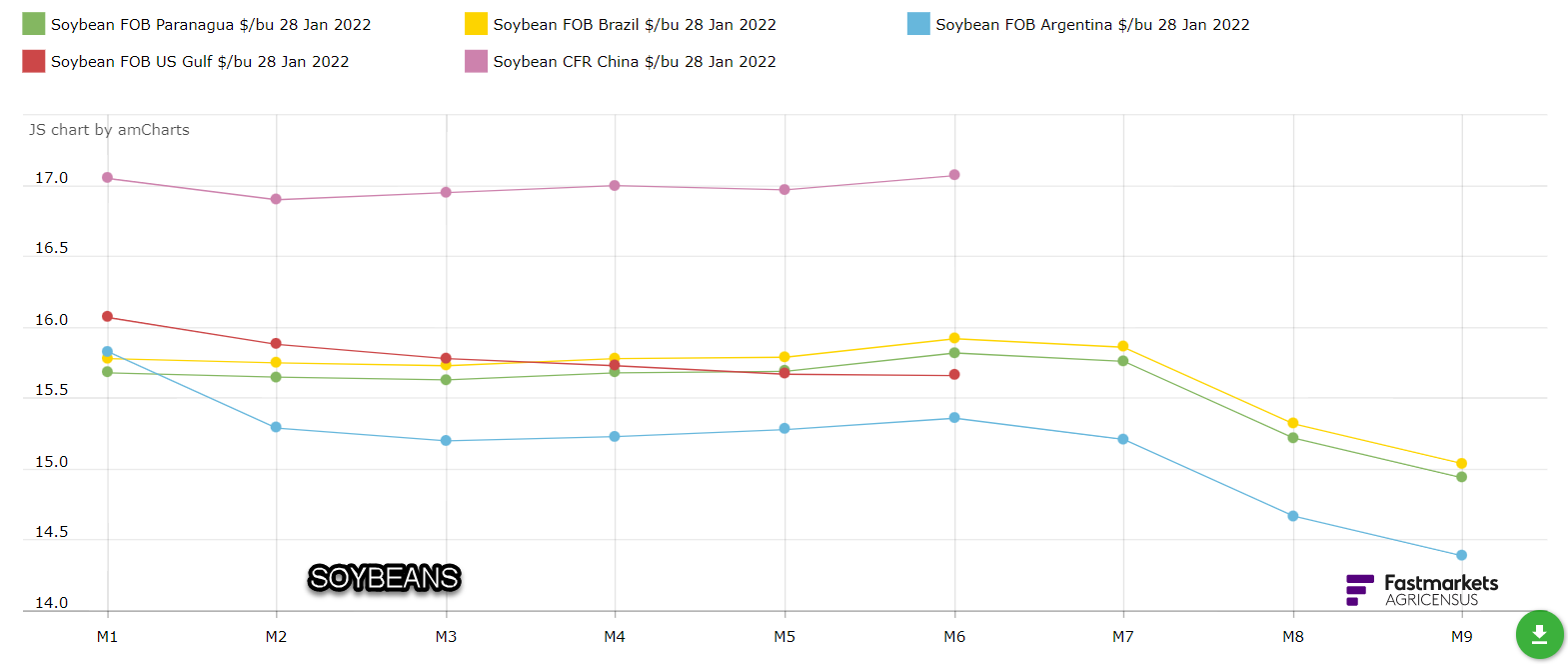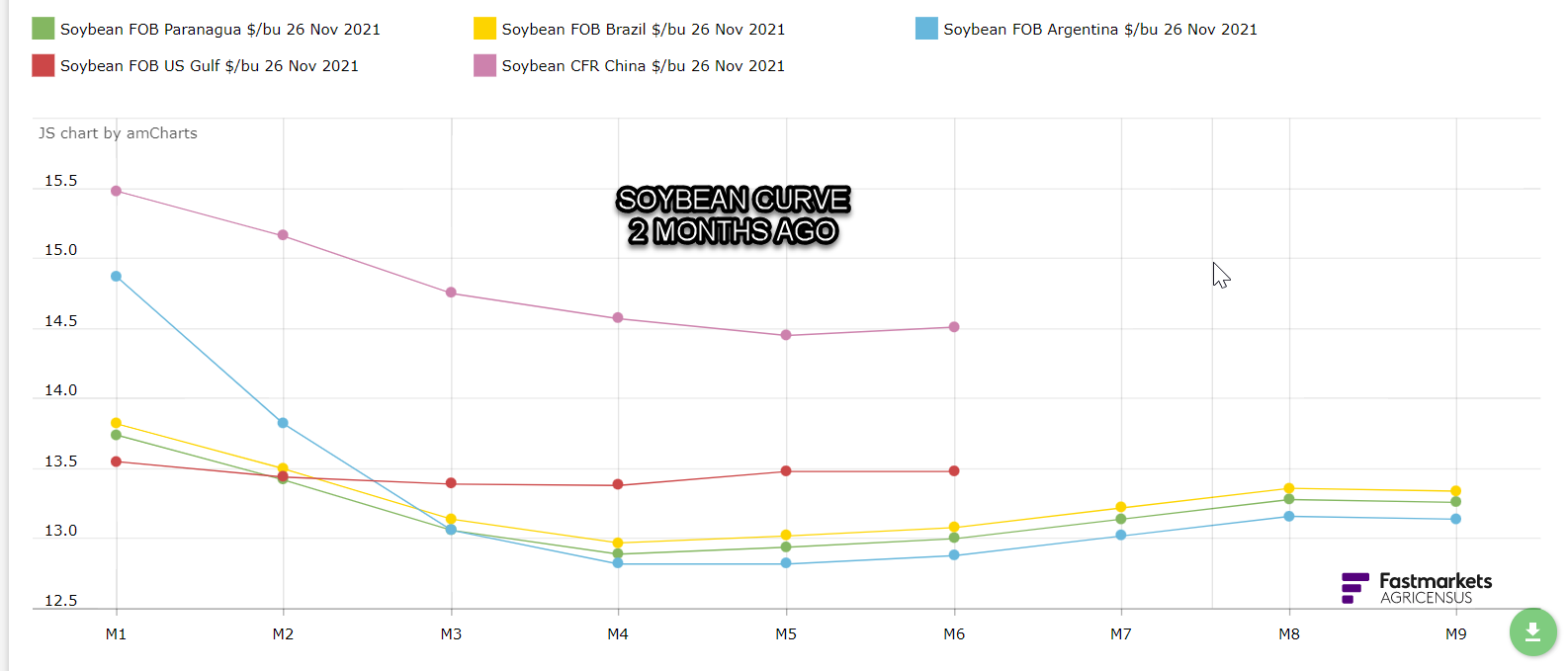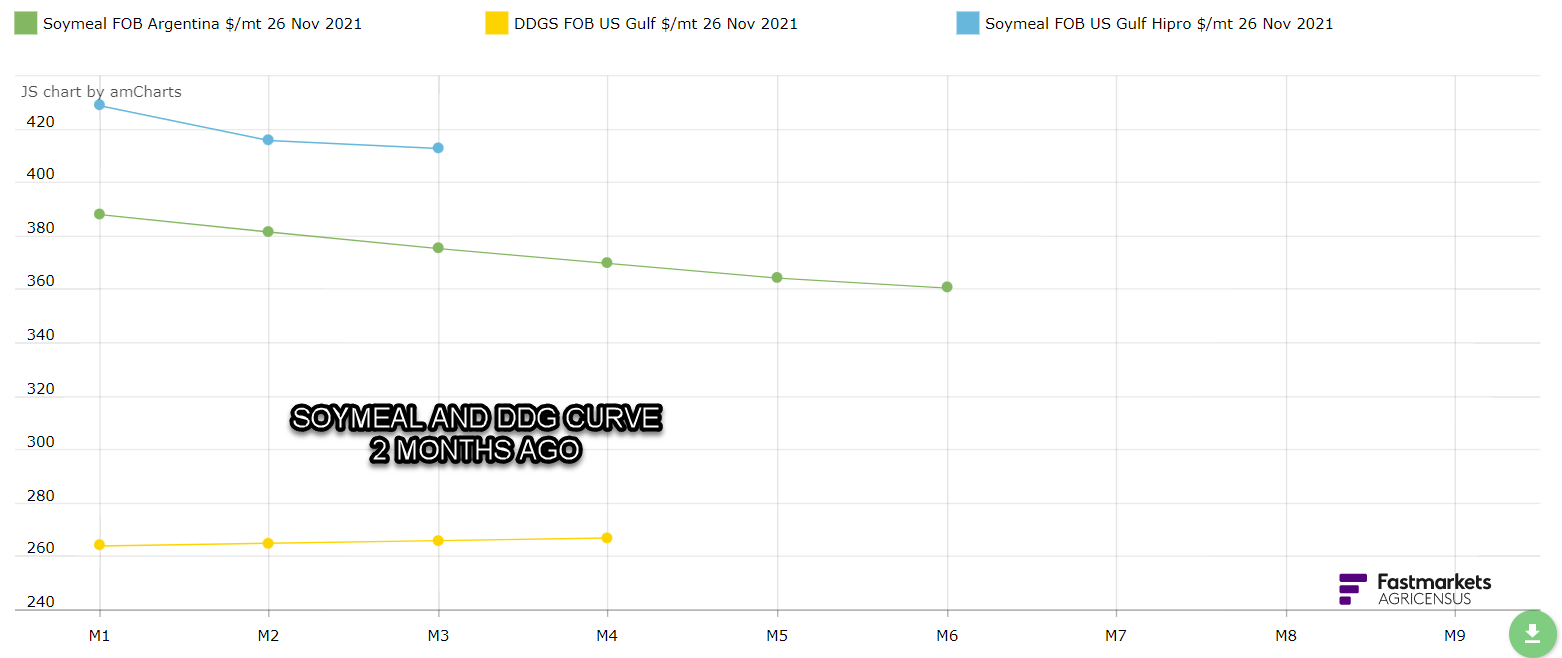 COTTON

KC WHEAT / CHICAGO / MINNEAPOLIS
John Payne
866.825.8561 Toll-Free
312.706.7620 Local
312.706.7520 Fax
john.payne@stonex.com
Risk Disclosure
The StoneX Group Inc. group of companies provides financial services worldwide through its subsidiaries, including physical commodities, securities, exchange-traded and over-the-counter derivatives, risk management, global payments and foreign exchange products in accordance with applicable law in the jurisdictions where services are provided. References to over-the-counter ("OTC") products or swaps are made on behalf of StoneX Markets LLC ("SXM"), a member of the National Futures Association ("NFA") and provisionally registered with the U.S. Commodity Futures Trading Commission ("CFTC") as a swap dealer. SXM's products are designed only for individuals or firms who qualify under CFTC rules as an 'Eligible Contract Participant' ("ECP") and who have been accepted as customers of SXM. StoneX Financial Inc. ("SFI") is a member of FINRA/NFA/SIPC and registered with the MSRB. SFI does business as Daniels Trading/Top Third/Futures Online. SFI is registered with the U.S. Securities and Exchange Commission ("SEC") as a Broker-Dealer and with the CFTC as a Futures Commission Merchant and Commodity Trading Adviser. References to securities trading are made on behalf of the BD Division of SFI and are intended only for an audience of institutional clients as defined by FINRA Rule 4512(c). References to exchange-traded futures and options are made on behalf of the FCM Division of SFI.
Trading swaps and over-the-counter derivatives, exchange-traded derivatives and options and securities involves substantial risk and is not suitable for all investors. The information herein is not a recommendation to trade nor investment research or an offer to buy or sell any derivative or security. It does not take into account your particular investment objectives, financial situation or needs and does not create a binding obligation on any of the StoneX group of companies to enter into any transaction with you. You are advised to perform an independent investigation of any transaction to determine whether any transaction is suitable for you. No part of this material may be copied, photocopied or duplicated in any form by any means or redistributed without the prior written consent of StoneX Group Inc.
© 2023 StoneX Group Inc. All Rights Reserved