Hello friends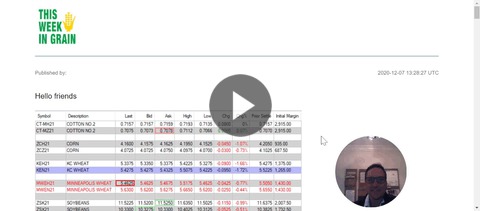 BRAZIL REAL vs USD
Yuan Vs USD
THE WEEK AHEAD
WASDE is released on Thursday at 11 am central.  Everything is open for adjustment except the USDA will not touch cotton production, yet.
From world weather inc… Much of southern Brazil received needed rains over the weekend, with the precip expected to move north into central areas this week. Dec. 14-20 will feature scattered rain and thunderstorms throughout Brazil, but resulting rainfall may be light and sporadic in southeastern Bolivia, northwestern Mato Grosso do Sul and some neighboring areas, according to World Weather Inc. Scattered rains were seen across much of Argentina over the weekend. World Weather says conditions will be mostly dry through Wednesday and then showers will scatter from southwest to northeast Thursday through Saturday, but resulting rainfall is unlikely to be great enough to seriously bolster soil moisture. Argentine weather next week will include some scattered showers in the north Monday and Tuesday and more Thursday in the central and northeastern parts of the nation.

Traders will be looking for news on the coming Covid aid package with a coming spending measure. House Speaker Nancy Pelosi said she and Senate Majority Leader Mitch McConnell agreed during a conversation last Thursday to try to pair a relief package with legislation to keep the government funded after Dec. 11.  Certification deadlines for the US election are next week, as are important Central bank meetings.
The shakeout between China and Australia continues.  China is now moving to cut off Aussie beef imports.  China again requested renegotiations of trade with the US over the weekend. Fears are that same retaliation comes for US producers who have suddenly captured the US market.
CORN- FRONT CONTINUOUS

SOYBEANS- CONTINUOUS

COTTON CONTINUOUS


KC WHEAT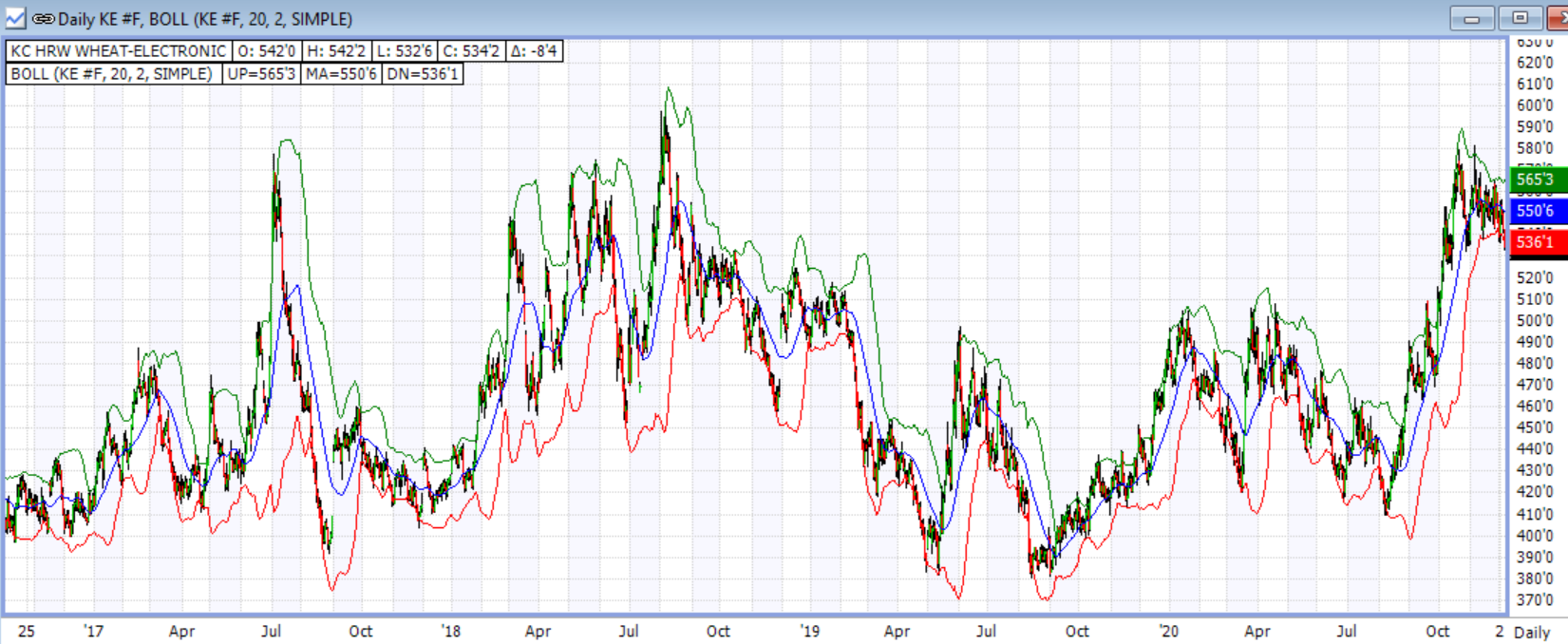 CHICAGO WHEAT
Risk Disclosure
The StoneX Group Inc. group of companies provides financial services worldwide through its subsidiaries, including physical commodities, securities, exchange-traded and over-the-counter derivatives, risk management, global payments and foreign exchange products in accordance with applicable law in the jurisdictions where services are provided. References to over-the-counter ("OTC") products or swaps are made on behalf of StoneX Markets LLC ("SXM"), a member of the National Futures Association ("NFA") and provisionally registered with the U.S. Commodity Futures Trading Commission ("CFTC") as a swap dealer. SXM's products are designed only for individuals or firms who qualify under CFTC rules as an 'Eligible Contract Participant' ("ECP") and who have been accepted as customers of SXM. StoneX Financial Inc. ("SFI") is a member of FINRA/NFA/SIPC and registered with the MSRB. SFI does business as Daniels Trading/Top Third/Futures Online. SFI is registered with the U.S. Securities and Exchange Commission ("SEC") as a Broker-Dealer and with the CFTC as a Futures Commission Merchant and Commodity Trading Adviser. References to securities trading are made on behalf of the BD Division of SFI and are intended only for an audience of institutional clients as defined by FINRA Rule 4512(c). References to exchange-traded futures and options are made on behalf of the FCM Division of SFI.
Trading swaps and over-the-counter derivatives, exchange-traded derivatives and options and securities involves substantial risk and is not suitable for all investors. The information herein is not a recommendation to trade nor investment research or an offer to buy or sell any derivative or security. It does not take into account your particular investment objectives, financial situation or needs and does not create a binding obligation on any of the StoneX group of companies to enter into any transaction with you. You are advised to perform an independent investigation of any transaction to determine whether any transaction is suitable for you. No part of this material may be copied, photocopied or duplicated in any form by any means or redistributed without the prior written consent of StoneX Group Inc.
© 2023 StoneX Group Inc. All Rights Reserved