Hello friends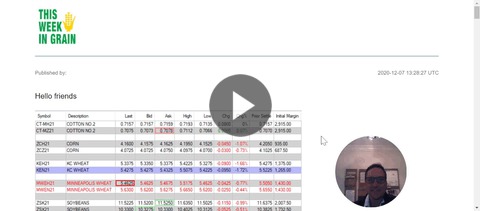 BRAZIL REAL vs USD
Yuan Vs USD
THE WEEK AHEAD
WASDE is released on Thursday at 11 am central.  Everything is open for adjustment except the USDA will not touch cotton production, yet.
From world weather inc… Much of southern Brazil received needed rains over the weekend, with the precip expected to move north into central areas this week. Dec. 14-20 will feature scattered rain and thunderstorms throughout Brazil, but resulting rainfall may be light and sporadic in southeastern Bolivia, northwestern Mato Grosso do Sul and some neighboring areas, according to World Weather Inc. Scattered rains were seen across much of Argentina over the weekend. World Weather says conditions will be mostly dry through Wednesday and then showers will scatter from southwest to northeast Thursday through Saturday, but resulting rainfall is unlikely to be great enough to seriously bolster soil moisture. Argentine weather next week will include some scattered showers in the north Monday and Tuesday and more Thursday in the central and northeastern parts of the nation.

Traders will be looking for news on the coming Covid aid package with a coming spending measure. House Speaker Nancy Pelosi said she and Senate Majority Leader Mitch McConnell agreed during a conversation last Thursday to try to pair a relief package with legislation to keep the government funded after Dec. 11.  Certification deadlines for the US election are next week, as are important Central bank meetings.
The shakeout between China and Australia continues.  China is now moving to cut off Aussie beef imports.  China again requested renegotiations of trade with the US over the weekend. Fears are that same retaliation comes for US producers who have suddenly captured the US market.
CORN- FRONT CONTINUOUS

SOYBEANS- CONTINUOUS

COTTON CONTINUOUS


KC WHEAT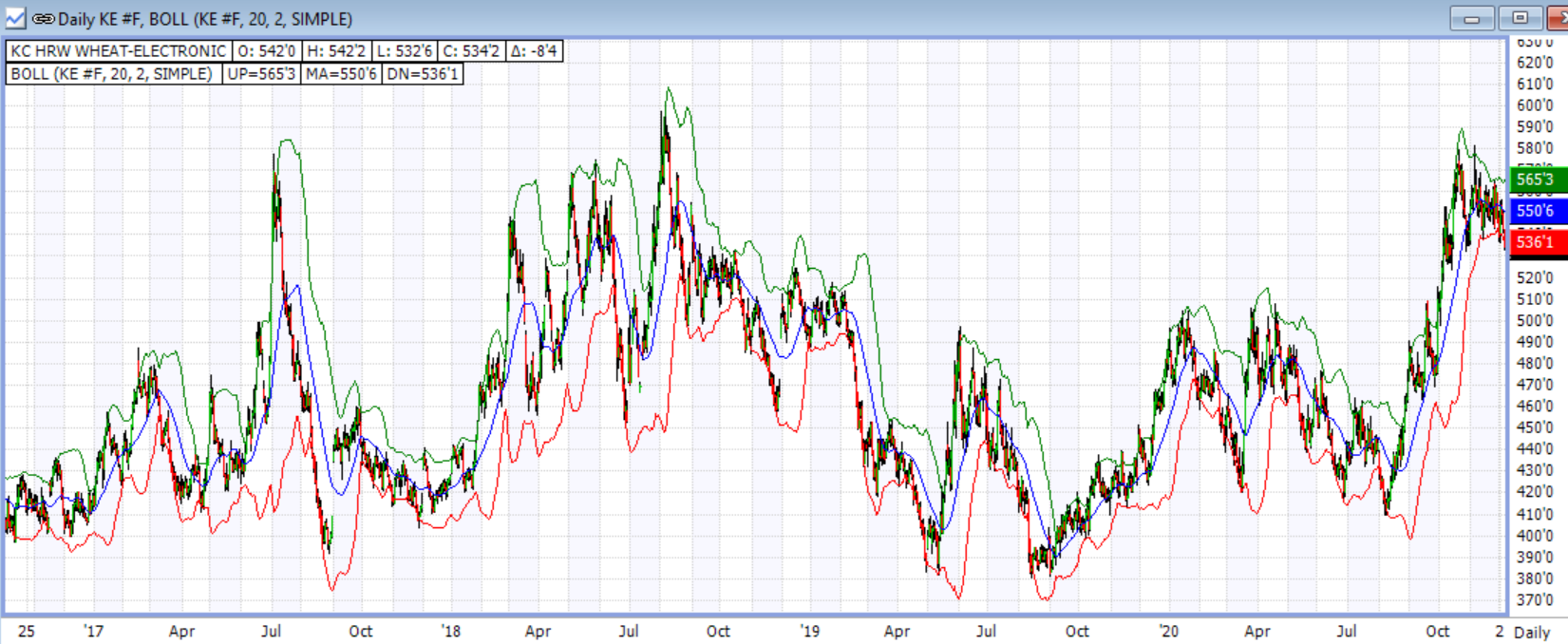 CHICAGO WHEAT