Good morning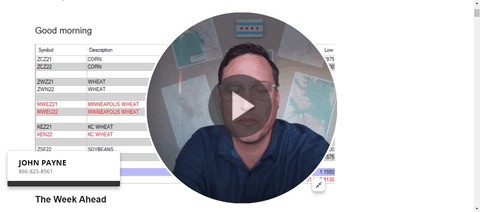 The Week Ahead
December CBOT options expire Friday.  While this week will be essentially halved by the Thanksgiving holiday on Thursday, volume on Friday could be large given the massive moves over the last few weeks in wheat. 580 Dec corn, 1280 Jan beans look to be upside targets for expiration in my opinion. Meanwhile wheat fireworks are likely given the expensive premiums for only 4 days of exposure to Dec futures.
This week we expect to learn whether or not President Biden will re-nominate Jerome Powell or look in a different direction at Lael Brainard. Markets expect Biden to continue to let Powell to continue to drive the economy, although you have to wonder what he's waiting for.  If it more than political posturing, the markets may gyrate with the idea of a new FOMC Chair.
Grain markets get a break this week with the normal weekly data reports before Thanksgiving, exports are kicked to Friday.  On the macro side, we get FOMC minutes on Wednesday as well as core PCE data.  Inflation continues to be the talk, expectations are for the 10 year note to rally in yield. I would continue to take shots on the downside of the 10 year as its pretty obvious the US market can handle a 10 year above 2%  (it can handle 4% IMO).  The question I have as well as many others, can the global economy handle rates that high.
Bangladesh is tendering for 50k of wheat for Jan delivery, offers come in north of 400 per MT.  Last week Algeria paid $375+, while Egypt paid $350.  Global wheat values continue to move higher as we go into winter.  Fears of too much moisture in E. Austraila are causing some fear of supply loss as Aussie offers are north of 425 AUD with harvest coming into view.

Eyes will be on what Turkey does on Thursday morning as they announced a tender for late this week. I don't have enough time to dive too deep into Turkey, they are weakening their currency cutting rates as the rest of the globe hikes.  This has created a massive move in the TRY. It will be very interesting to see what they pay and who they buy from.  This weakening of currency in Turkey makes all wheat more expensive to Turkish importers.  It should be noted Turkey is a big buyer of US cotton as well.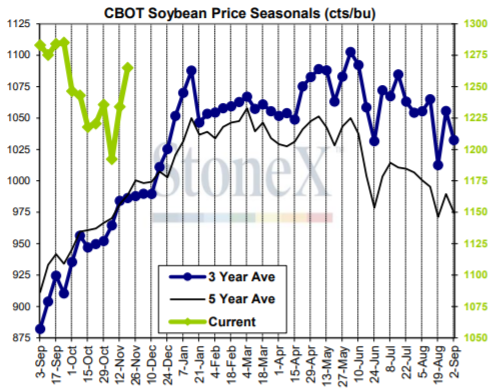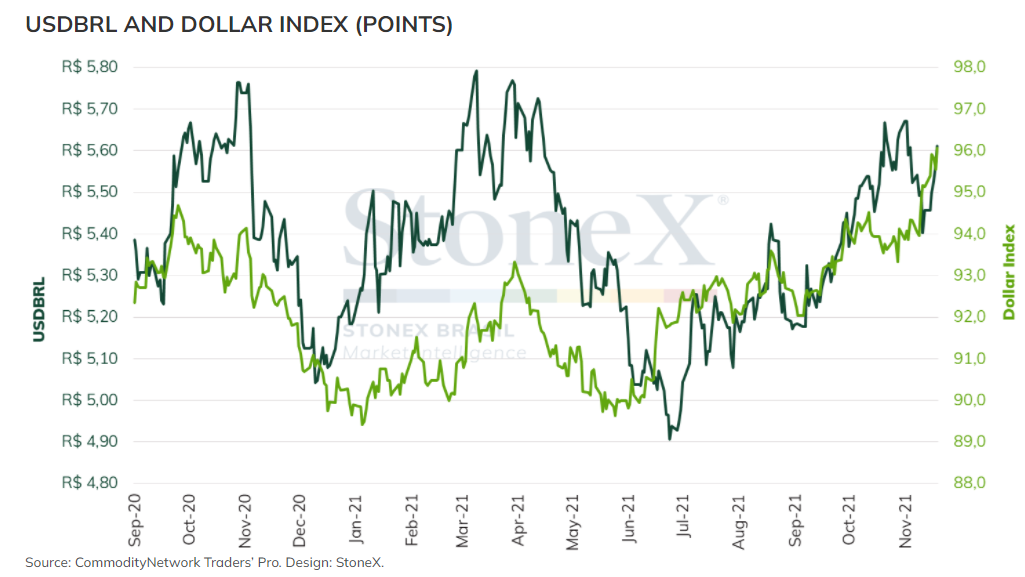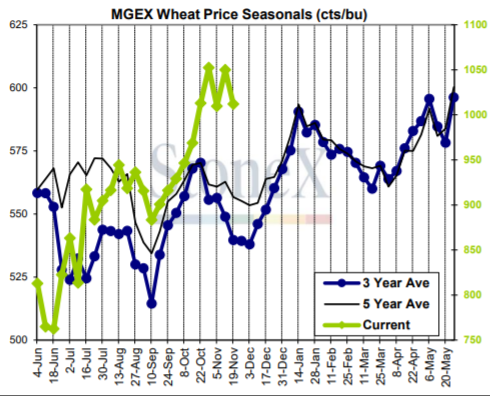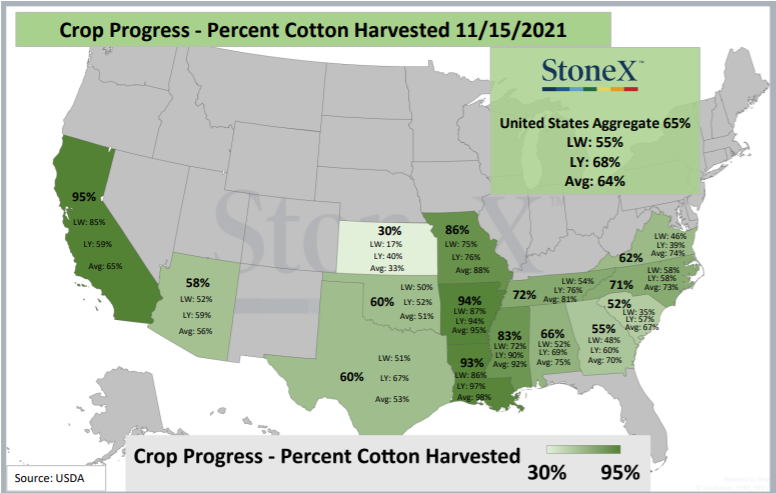 Risk Disclosure
The StoneX Group Inc. group of companies provides financial services worldwide through its subsidiaries, including physical commodities, securities, exchange-traded and over-the-counter derivatives, risk management, global payments and foreign exchange products in accordance with applicable law in the jurisdictions where services are provided. References to over-the-counter ("OTC") products or swaps are made on behalf of StoneX Markets LLC ("SXM"), a member of the National Futures Association ("NFA") and provisionally registered with the U.S. Commodity Futures Trading Commission ("CFTC") as a swap dealer. SXM's products are designed only for individuals or firms who qualify under CFTC rules as an 'Eligible Contract Participant' ("ECP") and who have been accepted as customers of SXM. StoneX Financial Inc. ("SFI") is a member of FINRA/NFA/SIPC and registered with the MSRB. SFI does business as Daniels Trading/Top Third/Futures Online. SFI is registered with the U.S. Securities and Exchange Commission ("SEC") as a Broker-Dealer and with the CFTC as a Futures Commission Merchant and Commodity Trading Adviser. References to securities trading are made on behalf of the BD Division of SFI and are intended only for an audience of institutional clients as defined by FINRA Rule 4512(c). References to exchange-traded futures and options are made on behalf of the FCM Division of SFI.
Trading swaps and over-the-counter derivatives, exchange-traded derivatives and options and securities involves substantial risk and is not suitable for all investors. The information herein is not a recommendation to trade nor investment research or an offer to buy or sell any derivative or security. It does not take into account your particular investment objectives, financial situation or needs and does not create a binding obligation on any of the StoneX group of companies to enter into any transaction with you. You are advised to perform an independent investigation of any transaction to determine whether any transaction is suitable for you. No part of this material may be copied, photocopied or duplicated in any form by any means or redistributed without the prior written consent of StoneX Group Inc.
© 2023 StoneX Group Inc. All Rights Reserved