WELCOME TO MARCH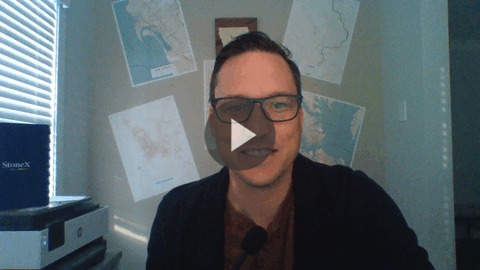 A well below normal (rain free) forecast is offered for Argentina into March 10th. The lack of Arg rain along with temps ranging from the mid 80's to the mid 90's is going to spark talk about a potential flash drought. Near to above normal showers will drop across N Brazil with cumulative 10-day totals of 3.50-6.50". The weather pattern that started on February 10th   is stuck and shows no movement. This is a typical La Nina pattern. It appears that enough rain will drop across S Brazil to prevent drought there. Crop progress numbers last week showed Argentina corn improved slightly while bean production remains in doubt on the margins.

Flooding rain occurred during the weekend as expected from Arkansas and immediate bordering areas of Texas and Louisiana through northern Mississippi, Tennessee and southeastern Missouri to West Virginia. Rain totals have ranged from 3.00 to more than 7.00 inches through dawn today resulting in small river and stream flooding and possibly damaging winter wheat in lowlying areas (world weather inc). Weekly wheat crop conditions report begin today, as we will get conditions and eventually planting reports on Monday afternoons.

OPEC+ meeting takes place this week on Thursday in Vienna. "There's a real risk they're going to over-tighten the market," said Bill Farren-Price, a director at research firm Enverus and veteran observer of the cartel. "It's already super-tight, and if OPEC just focuses on keeping prices up, that's going to eventually provoke supplies from their rivals."  The question he is referring to is what does the US do in regards to production expansion as prices rally.
March CBOT contracts are in delivery or I like to say, rubber meeting road.  Bullish clues are abound in regards to near term demand.



SOYBEANS

CORN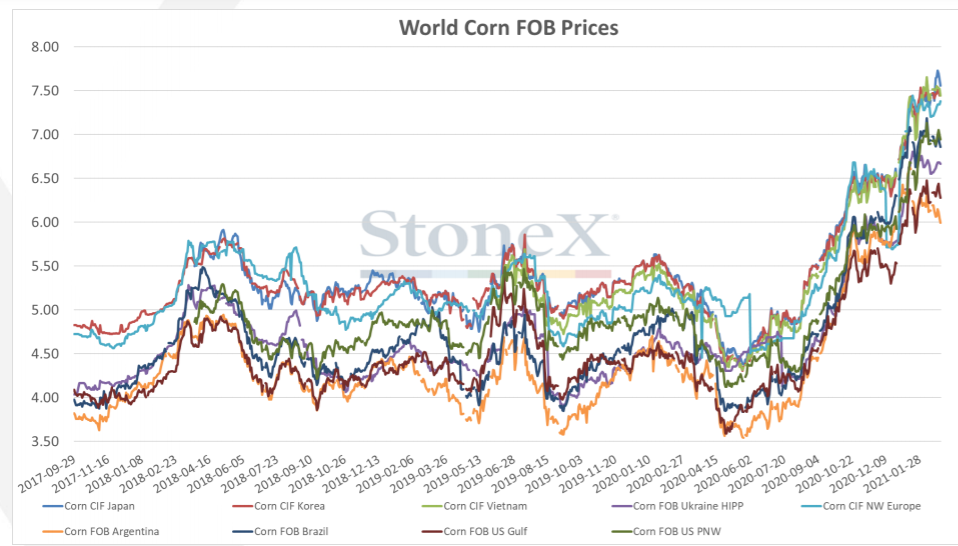 COTTON
WHEAT
CHICAGO
O
KC
MINNEAPOLIS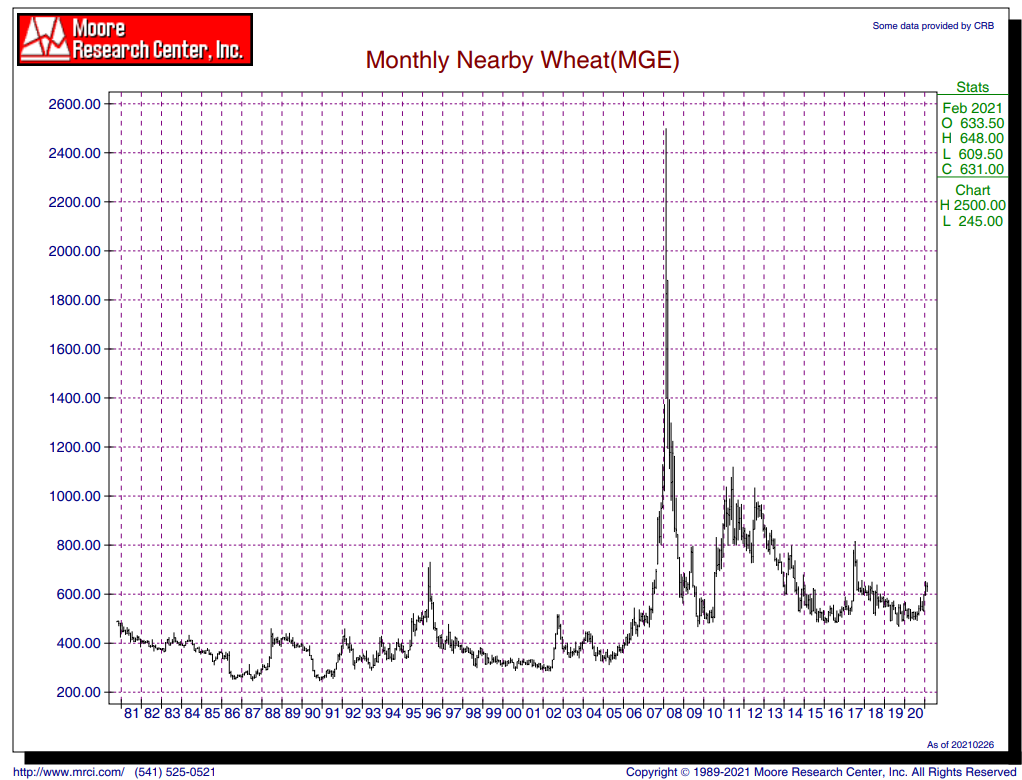 Subscribe to This Week In Grain
This Week In Grain - This Week in Grain (T.W.I.G.) is a weekly grain and oilseed commentary newsletter designed to keep grain market participants on the cutting edge, so they can hedge or speculate with more confidence and precision.
Risk Disclosure
The StoneX Group Inc. group of companies provides financial services worldwide through its subsidiaries, including physical commodities, securities, exchange-traded and over-the-counter derivatives, risk management, global payments and foreign exchange products in accordance with applicable law in the jurisdictions where services are provided. References to over-the-counter ("OTC") products or swaps are made on behalf of StoneX Markets LLC ("SXM"), a member of the National Futures Association ("NFA") and provisionally registered with the U.S. Commodity Futures Trading Commission ("CFTC") as a swap dealer. SXM's products are designed only for individuals or firms who qualify under CFTC rules as an 'Eligible Contract Participant' ("ECP") and who have been accepted as customers of SXM. StoneX Financial Inc. ("SFI") is a member of FINRA/NFA/SIPC and registered with the MSRB. SFI does business as Daniels Trading/Top Third/Futures Online. SFI is registered with the U.S. Securities and Exchange Commission ("SEC") as a Broker-Dealer and with the CFTC as a Futures Commission Merchant and Commodity Trading Adviser. References to securities trading are made on behalf of the BD Division of SFI and are intended only for an audience of institutional clients as defined by FINRA Rule 4512(c). References to exchange-traded futures and options are made on behalf of the FCM Division of SFI.
Trading swaps and over-the-counter derivatives, exchange-traded derivatives and options and securities involves substantial risk and is not suitable for all investors. The information herein is not a recommendation to trade nor investment research or an offer to buy or sell any derivative or security. It does not take into account your particular investment objectives, financial situation or needs and does not create a binding obligation on any of the StoneX group of companies to enter into any transaction with you. You are advised to perform an independent investigation of any transaction to determine whether any transaction is suitable for you. No part of this material may be copied, photocopied or duplicated in any form by any means or redistributed without the prior written consent of StoneX Group Inc.
© 2021 StoneX Group Inc. All Rights Reserved