Good morning friends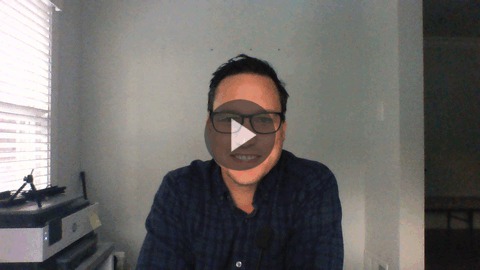 President Elect Biden is eying another stimulus package, this time to the tune of 2 trillion dollars (nearly 10% of GDP).  Currencies like the Brazilian Real and Mexican Peso are jumping on this news.  The next shoe to drop in the US ag story is for the Real get stronger and keep acreage expansion in Brazil to a minimum (without higher prices). Speculators should look at both markets to the buy side.
BRAZIL REAL
MEXICAN PESO  
Its not all bullish this AM.  Eyes need to be on the Chinese COVID cases continuing to persist.  A nationwide lockdown in China would throw this recovery back into the soup.  Chinese Yuan remains strong while new cases around Beijing climb daily.  With plans for a huge Chinese New Year celebration Chinese commodity markets are at all time highs as the Yuan remains strong below 6:5 to 1 (and headed lower).
Rumors are a China/US trade meeting will take place soon after Biden takes office. Chinese propaganda papers are encouraging a new round of talks and cooperation between each government as new negotiators are put in place.
Good rains are expected across much of Brazil while Argentina remains sketchy.  CONAB and other S.Am prognosticators are keeping Brazil bean production near 133 MMT while reducing corn in Argentina slightly. Keep in mind much of the Brazil crop remains in the bag for second crop plantings.
USDA export sales were just released:
Russia is finding their export taxes are not high enough to keep interest away. The plan is to double the tax to almost $55 per MT. This measure designed to stop food inflation in Russia will only exacerbate it elsewhere.   FI am hearing from the StoneX London office a tax on barley and corn are also coming. This is going to be the tact taken by governments to slow prices growing domestically. US producers should begin to see business creep up on this side of the hemisphere. Right now, the only major exporter with inflation problems are Argentina and Russia.  That will not be the case forever in my opinion.
Here is a fantastic look at US exports and the relative market share.  While we have seen a major boost in total numbers, we have not seen much of a boost in global market share.  This is thanks to the big increases in Russian and South American production over the last 8 years (much thanks to a strong dollar).  With the US now fully in the spending camp (see Biden's 2 TRILLION stimulus) I expect weak dollar action could bring market share back to the US. If we would see US market share back to pre 2010 levels, total exports would be north of 180 MMT.  The US does not have that kind of supply (at these prices).   This could push exports even higher in the coming year as China continues phase 1 purchases. Just another reason to be long term bullish ag.
Subscribe to This Week In Grain
This Week In Grain - This Week in Grain (T.W.I.G.) is a weekly grain and oilseed commentary newsletter designed to keep grain market participants on the cutting edge, so they can hedge or speculate with more confidence and precision.
Risk Disclosure
THIS MATERIAL IS CONVEYED AS A SOLICITATION FOR ENTERING INTO A DERIVATIVES TRANSACTION.
THIS MATERIAL HAS BEEN PREPARED BY A DANIELS TRADING BROKER WHO PROVIDES RESEARCH MARKET COMMENTARY AND TRADE RECOMMENDATIONS AS PART OF HIS OR HER SOLICITATION FOR ACCOUNTS AND SOLICITATION FOR TRADES; HOWEVER, DANIELS TRADING DOES NOT MAINTAIN A RESEARCH DEPARTMENT AS DEFINED IN CFTC RULE 1.71. DANIELS TRADING, ITS PRINCIPALS, BROKERS AND EMPLOYEES MAY TRADE IN DERIVATIVES FOR THEIR OWN ACCOUNTS OR FOR THE ACCOUNTS OF OTHERS. DUE TO VARIOUS FACTORS (SUCH AS RISK TOLERANCE, MARGIN REQUIREMENTS, TRADING OBJECTIVES, SHORT TERM VS. LONG TERM STRATEGIES, TECHNICAL VS. FUNDAMENTAL MARKET ANALYSIS, AND OTHER FACTORS) SUCH TRADING MAY RESULT IN THE INITIATION OR LIQUIDATION OF POSITIONS THAT ARE DIFFERENT FROM OR CONTRARY TO THE OPINIONS AND RECOMMENDATIONS CONTAINED THEREIN.
PAST PERFORMANCE IS NOT NECESSARILY INDICATIVE OF FUTURE PERFORMANCE. THE RISK OF LOSS IN TRADING FUTURES CONTRACTS OR COMMODITY OPTIONS CAN BE SUBSTANTIAL, AND THEREFORE INVESTORS SHOULD UNDERSTAND THE RISKS INVOLVED IN TAKING LEVERAGED POSITIONS AND MUST ASSUME RESPONSIBILITY FOR THE RISKS ASSOCIATED WITH SUCH INVESTMENTS AND FOR THEIR RESULTS.
TRADE RECOMMENDATIONS AND PROFIT/LOSS CALCULATIONS MAY NOT INCLUDE COMMISSIONS AND FEES. PLEASE CONSULT YOUR BROKER FOR DETAILS BASED ON YOUR TRADING ARRANGEMENT AND COMMISSION SETUP.
YOU SHOULD CAREFULLY CONSIDER WHETHER SUCH TRADING IS SUITABLE FOR YOU IN LIGHT OF YOUR CIRCUMSTANCES AND FINANCIAL RESOURCES. YOU SHOULD READ THE "RISK DISCLOSURE" WEBPAGE ACCESSED AT WWW.DANIELSTRADING.COM AT THE BOTTOM OF THE HOMEPAGE. DANIELS TRADING IS NOT AFFILIATED WITH NOR DOES IT ENDORSE ANY TRADING SYSTEM, NEWSLETTER OR OTHER SIMILAR SERVICE. DANIELS TRADING DOES NOT GUARANTEE OR VERIFY ANY PERFORMANCE CLAIMS MADE BY SUCH SYSTEMS OR SERVICE.
GLOBAL ASSET ADVISORS, LLC ("GAA") (DBA: DANIELS TRADING, TOP THIRD AG MARKETING AND FUTURES ONLINE) IS AN INTRODUCING BROKER TO GAIN CAPITAL GROUP, LLC (GCG) A FUTURES COMMISSION MERCHANT AND RETAIL FOREIGN EXCHANGE DEALER. GAA AND GCG ARE WHOLLY OWNED SUBSIDIARIES OF STONEX GROUP INC. (NASDAQ:SNEX) THE ULTIMATE PARENT COMPANY.