Hello hog traders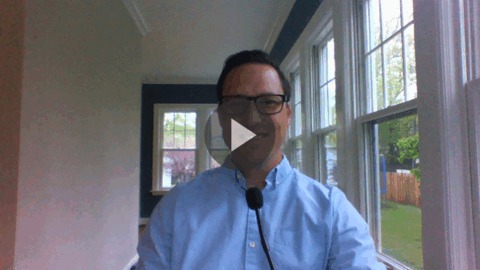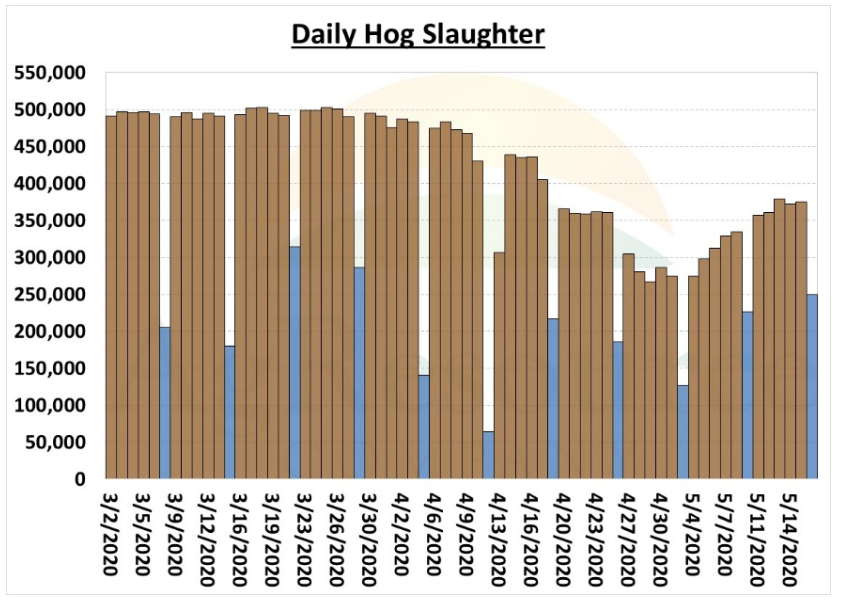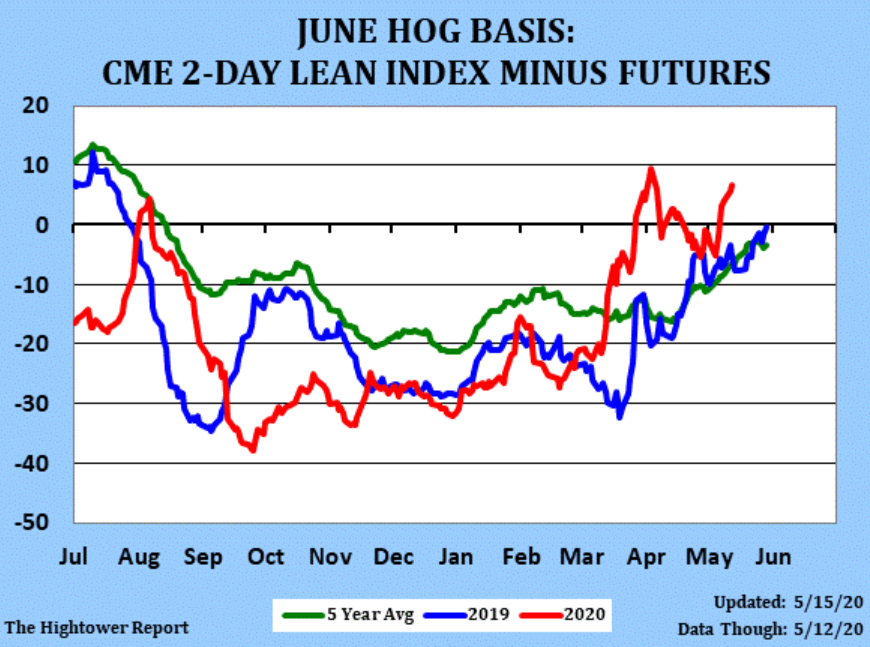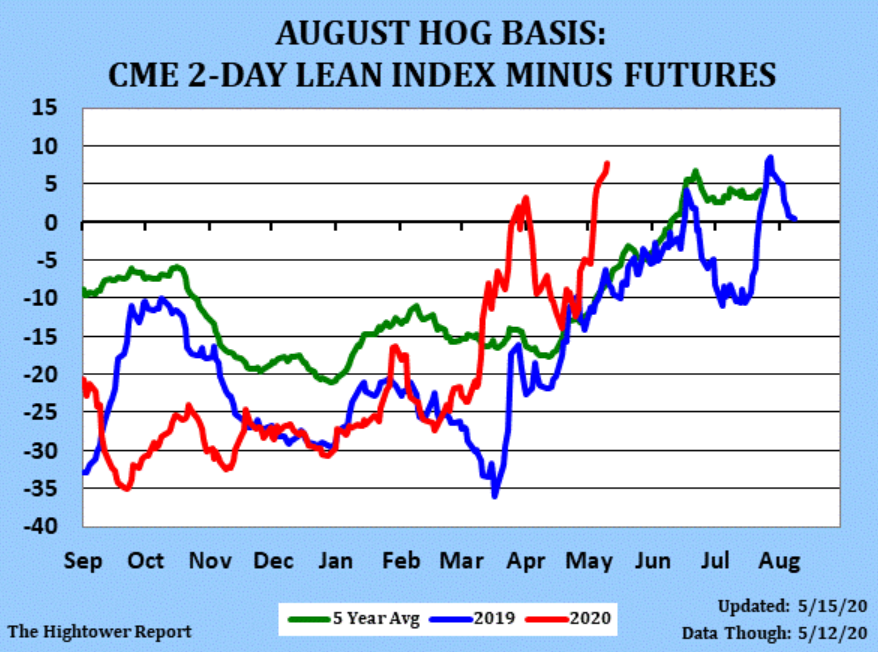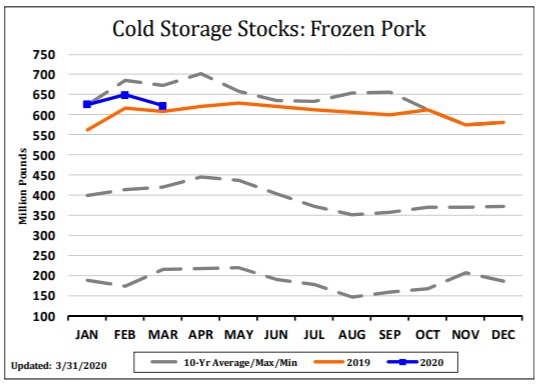 Current Positions:
LONG 2 UNITS OF JUNE HOS
SHORT 2 UNITS OF JULY HOGS
Looking into next week:
The hog story remains influenced by a high cash pork price against a slaughter that remains sluggish due to lower capacity. The following two factors along with a cold storage report will affect the trade.
Increasing slaughter. We are projecting next week's weekly federally inspected slaughter to be approximately 2,200,000 head, only slightly lower than a year ago. Slaughter has picked up more than we estimated.
We believe that the price of retail pork cuts (loins and butts) next week will initially not be negatively affected that much. As we get further into the week, these cuts' prices, along with the belly price, will start losing money.  It is our opinion that the further we get into next week, the potential exists for a steeper decline in pork cut prices. When it becomes obvious that the slaughter numbers could increase even more the week following Memorial Day week, prices on fresh pork cuts (loins, butts, ribs, and bellies) could then go even lower.
Cold storage will be released on Thursday afternoon. Cold storage stocks were very high before this whole ordeal started.  They have been leaned on heavily to replace fresh meat in stores. A lower number is obviously expected; it will be interesting to see how much lower it comes in.
As the scenario above plays out, it is important to keep in mind that the live hog weights are heavier than a year ago. The weights from the week prior came in at 295.1 lbs. versus 291.4 a week ago and 286.1 lbs. a year ago. This dramatic week over week increase in weight will put a lot of extra pork tonnage on the market.  This, too, can eventually lead to a decrease in pork prices as the meat finds a price level at which it can clear the retail channels.
How We Trade This:
We like adding to the LHM/LHN spreads under a -$1.00 to the LHN with an exit strategy at plus $2.00 to the LHM.

We also want to be net sellers of LHQ, LHV on sharp rallies. We recommend selling LHQ above $60.00 and LHV above $55.00.

Once again with the above strategy in place, we would then look to buy the LHG hogs on a sharp break to hedge off part of our risk on the outright short LHQ and or LHV positions. Plans like this are unlikely to come to perfect fruition but ideally we are set up long June, short Aug and Oct and then long Feb when its all said and done.
Subscribe to The Swine Times
The Swine Times - The Swine Times newsletter is designed to help participants in the pork complex understand and trade the futures markets. Our intention is to fundamentally inform and trade based off the information we have.
Risk Disclosure
This material is conveyed as a solicitation for entering into a derivatives transaction.
This material has been prepared by a Daniels Trading broker who provides research market commentary and trade recommendations as part of his or her solicitation for accounts and solicitation for trades; however, Daniels Trading does not maintain a research department as defined in CFTC Rule 1.71. Daniels Trading, its principals, brokers and employees may trade in derivatives for their own accounts or for the accounts of others. Due to various factors (such as risk tolerance, margin requirements, trading objectives, short term vs. long term strategies, technical vs. fundamental market analysis, and other factors) such trading may result in the initiation or liquidation of positions that are different from or contrary to the opinions and recommendations contained therein.
Past performance is not necessarily indicative of future performance. The risk of loss in trading futures contracts or commodity options can be substantial, and therefore investors should understand the risks involved in taking leveraged positions and must assume responsibility for the risks associated with such investments and for their results.
Trade recommendations and profit/loss calculations may not include commissions and fees. Please consult your broker for details based on your trading arrangement and commission setup.
You should carefully consider whether such trading is suitable for you in light of your circumstances and financial resources. You should read the "risk disclosure" webpage accessed at www.DanielsTrading.com at the bottom of the homepage. Daniels Trading is not affiliated with nor does it endorse any third-party trading system, newsletter or other similar service. Daniels Trading does not guarantee or verify any performance claims made by such systems or service.