Good morning friends
This is an example of the morning newsletter I write daily for my clients.  If you would like to follow along, you can do so by clicking here.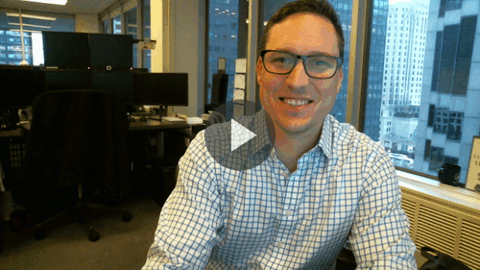 The schedule this week will be focused on Brazilian supply via CONAB in the early morning tomorrow and the Feb WASDE, released tomorrow at 11 am central time.  There is a lot of room for interpretation right now when it comes to both US supply and demand.  On one hand, you have the Phase 1 trade deal and the potential demand stemming from the agreement. The USDA did not have Phase 1 in writing before the last WASDE.  They gave some guidelines on how they will handle the data in this pamphlet HERE but it does not give much indication of how they will start this process. I could easily see them kicking the can on any changes until the March report when they will incorporate new crop data using acreage data from the Ag forum.  At this point, my bet would be bullish on Chicago wheat and cotton a more neutral approach to corn and beans with little carryout changes and a bearish outlook for KC and Minny wheat.
Eyes will remain on China, markets there are returning to the pre- Corona virus levels.  The story is far from being over but I am reading that the amount of cases coming on are slowing and factories outside of Wuhan should be reopening in mass by the end of the this week. Below is a chart of the Chinese tech exchange (Chinext), you can see optimism has returned.  The Peoples bank of China has flooded the market with liquidity while lowering rates to support businesses.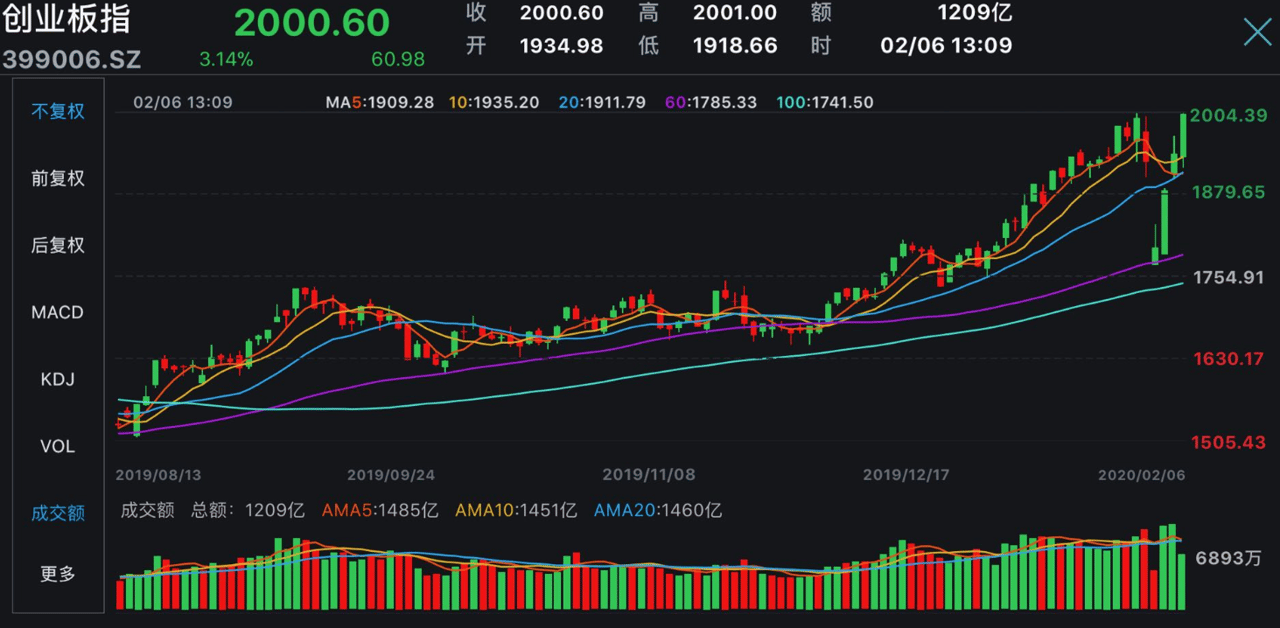 US Commodities have yet to recover after taking it on the chin two weeks ago.  Copper, crude and cattle all remain depressed relative to where prices were a month ago.  The free fall in US energy prices is the most concerning.  A deeper correction from here is not in my view unless the corona-virus would cause further restriction on economic activity.  The rest of the world appears to have jumped on the problem and I believe have priced in a lot of the fallout. Potential tail winds are at the back of the grain markets if outside markets could get back on their feet. Getting some sort of Phase 1 momentum back would be a start.

The wild card remains South American weather.  Precipitation levels in Argentina have been plentiful, bringing crop estimates higher into this week's reports.  Argentina is not really a threat to yield loss anymore.  Brazilian soybean harvest steams along, with producers itching to plant second crop soybeans.Near to above normal rainfall will prevail over the next 2 weeks across Brazil with improved rain chances for Argentina. Other than a small portion of NE Brazil that will be too wet, the forecast is favorable for yield. South American forecasts changed over the weekend and offer near to below normal rainfall which should speed harvest operations and the seeding of winter corn. This is probably why prices are soft in corn this AM.
CORN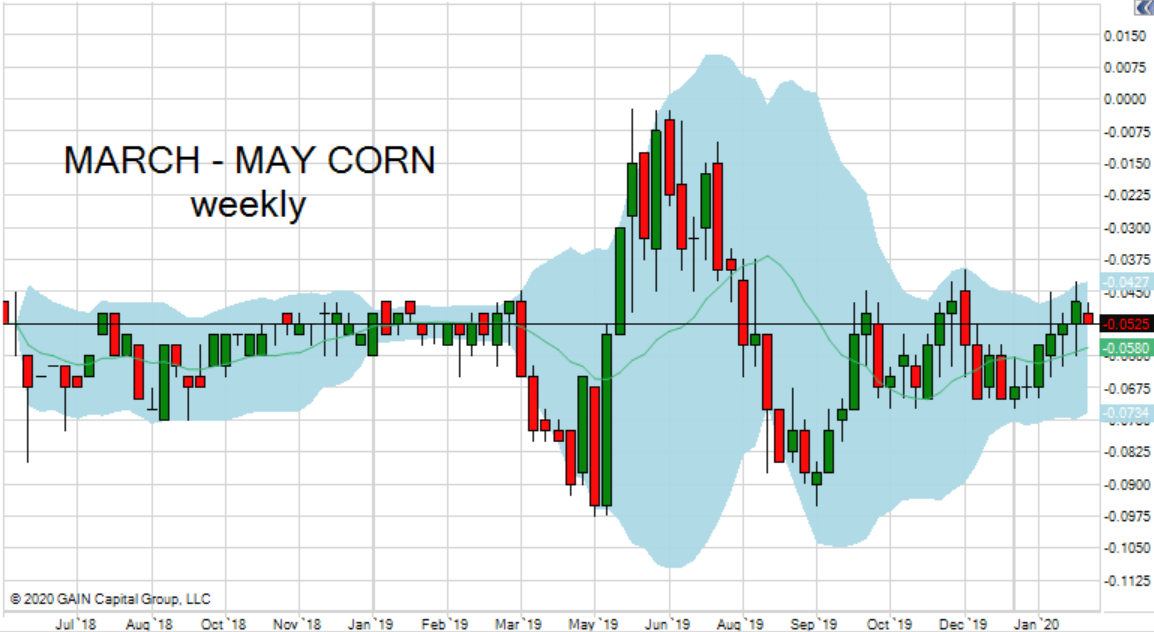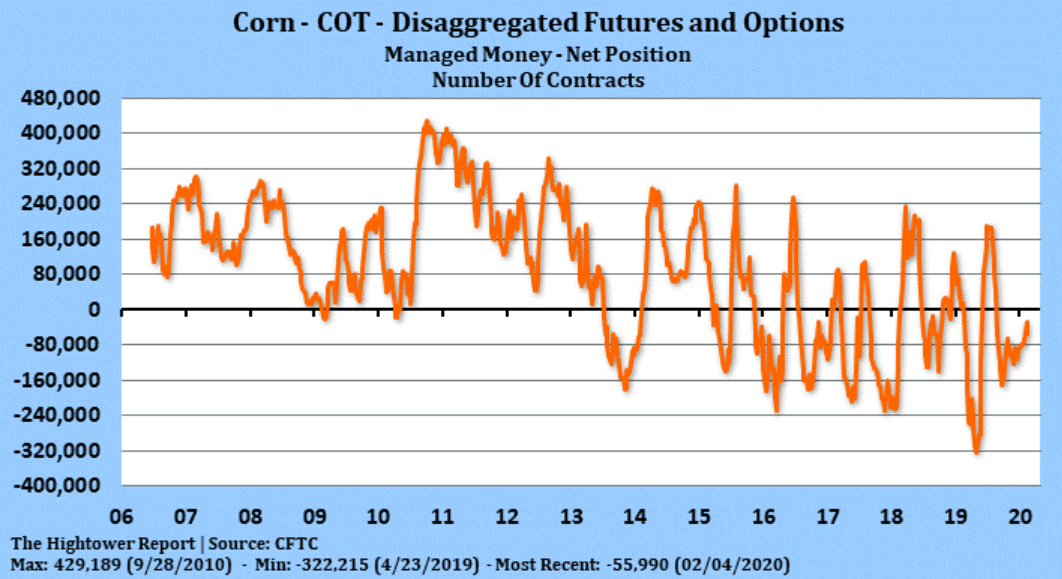 SOYBEANS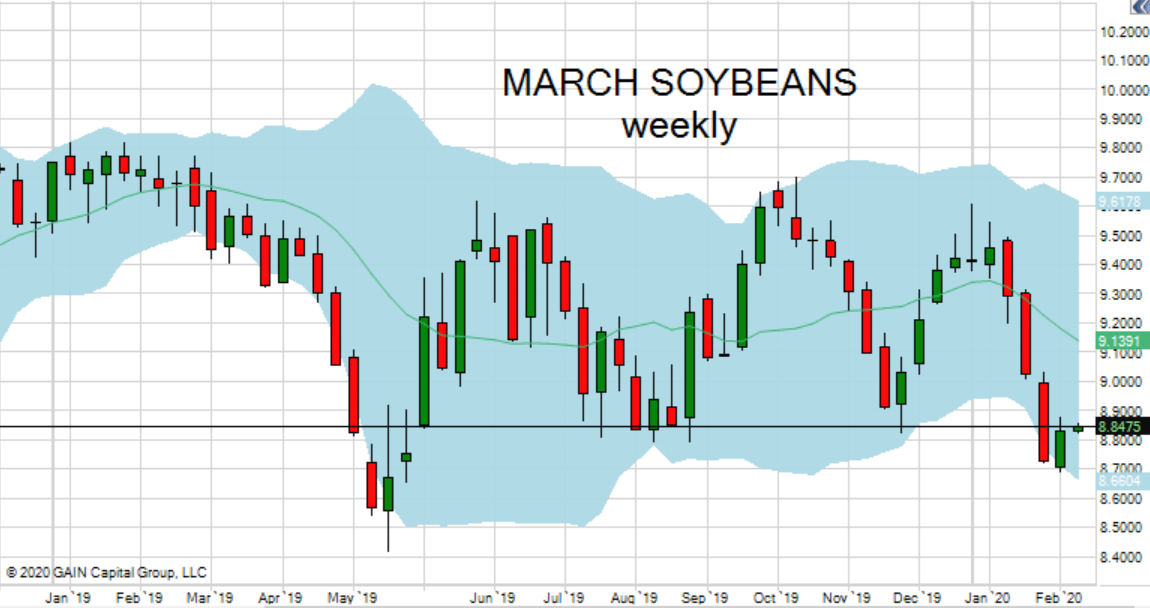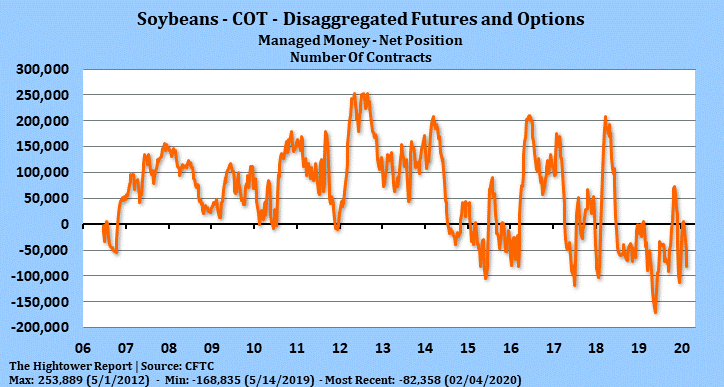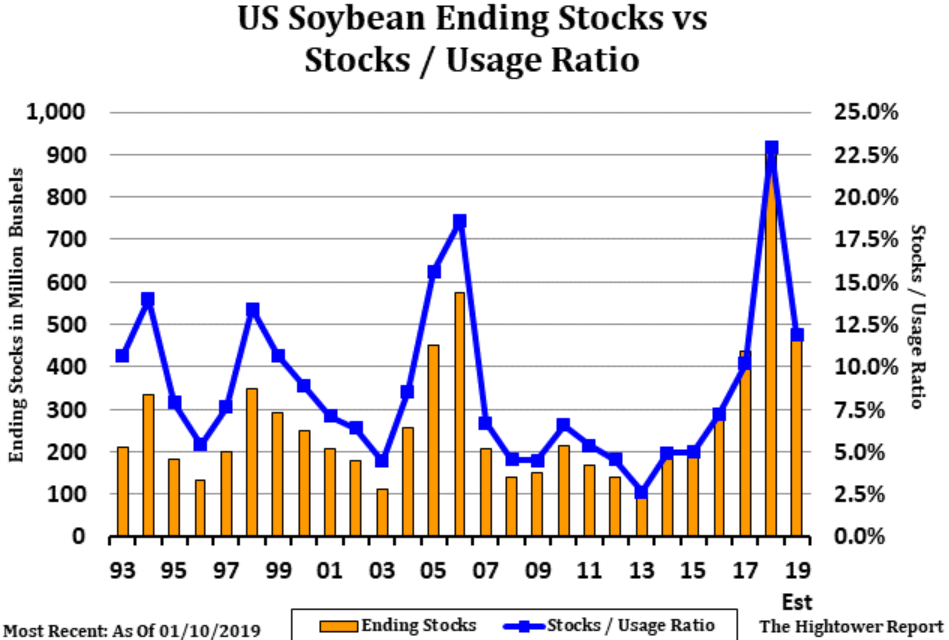 WHEAT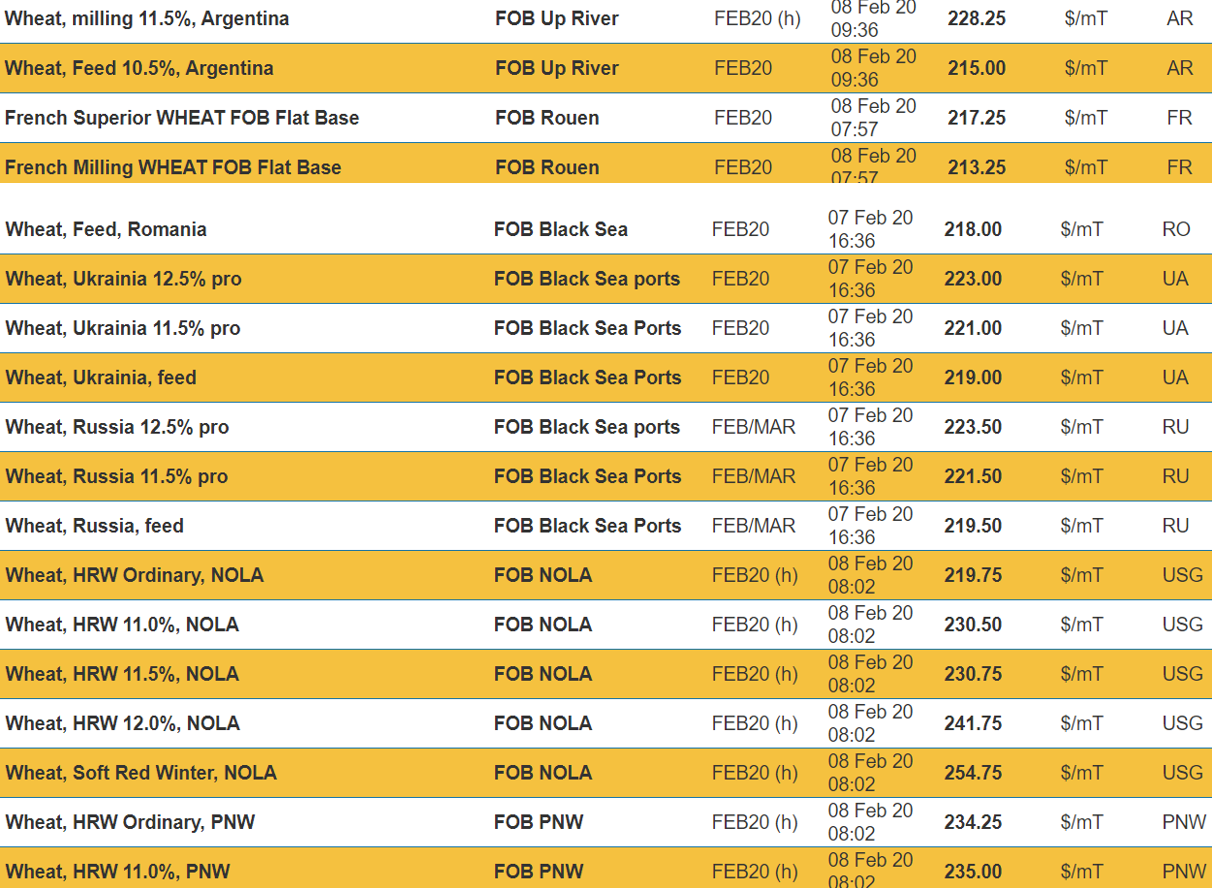 COTTON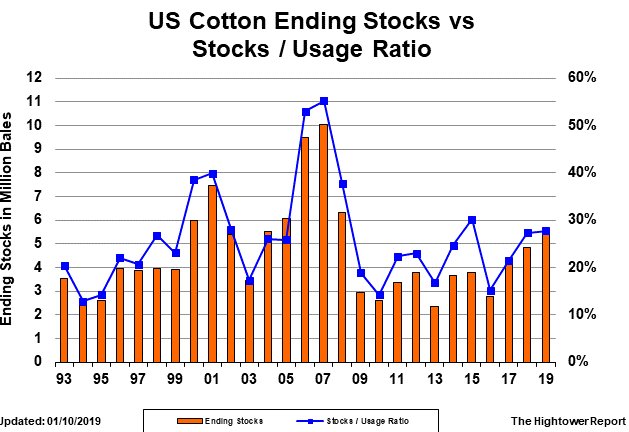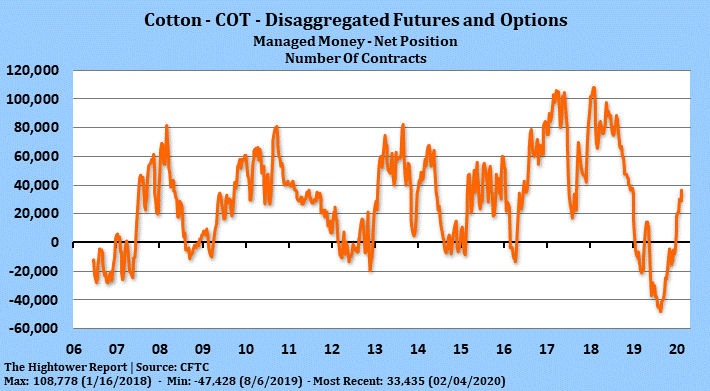 Subscribe to This Week In Grain
This Week In Grain - This Week in Grain (T.W.I.G.) is a weekly grain and oilseed commentary newsletter designed to keep grain market participants on the cutting edge, so they can hedge or speculate with more confidence and precision.
Risk Disclosure
This material is conveyed as a solicitation for entering into a derivatives transaction.
This material has been prepared by a Daniels Trading broker who provides research market commentary and trade recommendations as part of his or her solicitation for accounts and solicitation for trades; however, Daniels Trading does not maintain a research department as defined in CFTC Rule 1.71. Daniels Trading, its principals, brokers and employees may trade in derivatives for their own accounts or for the accounts of others. Due to various factors (such as risk tolerance, margin requirements, trading objectives, short term vs. long term strategies, technical vs. fundamental market analysis, and other factors) such trading may result in the initiation or liquidation of positions that are different from or contrary to the opinions and recommendations contained therein.
Past performance is not necessarily indicative of future performance. The risk of loss in trading futures contracts or commodity options can be substantial, and therefore investors should understand the risks involved in taking leveraged positions and must assume responsibility for the risks associated with such investments and for their results.
Trade recommendations and profit/loss calculations may not include commissions and fees. Please consult your broker for details based on your trading arrangement and commission setup.
You should carefully consider whether such trading is suitable for you in light of your circumstances and financial resources. You should read the "risk disclosure" webpage accessed at www.DanielsTrading.com at the bottom of the homepage. Daniels Trading is not affiliated with nor does it endorse any third-party trading system, newsletter or other similar service. Daniels Trading does not guarantee or verify any performance claims made by such systems or service.