Good morning friends
This is an example of the morning newsletter I write daily for my clients.  If you would like to follow along, you can do so by clicking here.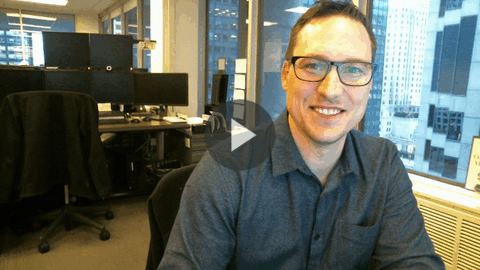 Soybean futures tested yesterday's high and failing, although it is up 6 this am to 885.  Cotton futures are back above 68 cents to 6814, following the Yuan as it has done for the last few months.  Feed grain prices are less dynamic as corn trades up 1/4 of a cent to 382 while March wheat contracts are up 2-3 cents from yesterday's close and a dime higher from the lows on Monday. Crude oil is bouncing this AM as are the train that is US equity futures.
In what could be some bullish news, China says it will begin selling 2.96 MMT of corn from its state reserves beginning Feb. 7 to ease a shortage of feed for companies in the south, the country's National Grain Trade Center said in a notice yesterday. In its annual agricultural policy document, China pledged to diversify its import channels and increase imports of ag products that meet domestic demand, state media reported today. The Chinese government also indicated it will increase support for growing high-yielding soybean varieties. It also pledged to adjust and improve minimum purchase price systems for rice and wheat.
To get corn markets moving, eyes need to be on Brazil and their soybean harvest pace.  As I mentioned on Monday, Brazil is basically out of corn and need a good second corn crop to be planted and harvested over the next 3 months to get back into the export game.  Precipitation in those areas has been massive and the rains will continue for the next two weeks.  The best window to plant Safrihna corn in Brazil is between Feb 1 and March 10.  If they can't do that, then Argentina (with their new export taxes) and the US will be the markets importers will go to this summer.  Buying some cheap OTM calls in July or Sep corn makes a lot of sense. Look at the Sep corn, you can buy a Sep 450 call (60 cents away) for 8 this morning. This will give you the ability to market old crop corn in the early summer.
I have to give a presentation in Quincy, IL on Friday on commodity prices and in preparation I scanned the equity vs commodity spreads. I have been doing this job for nearly a decade and the strength in the stock market continues to amaze me. The move we are seeing in Tesla is a testament to the amount of power the US economy has to increase prices very quickly.  Since the signing of Phase 1 and the entrance of Tesla into the Chinese market, the stock price is up nearly 250%…in 7 weeks. This is a car company, not a penny stock.  I have been saying this for years, but at some point we will see a move like this in raw materials. It might take another decade, but its coming.  Just take a look at the price ratios of the ES, Dow and Nasdaq when priced against the Goldman Sachs commodity indexes.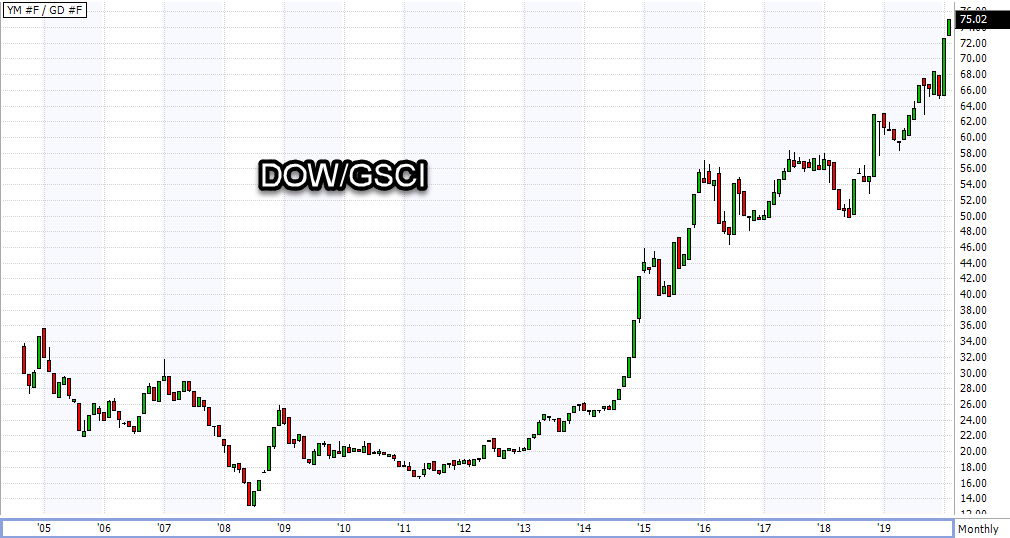 The NQ/Goldman Sachs This second boom of the US tech sector is maybe one of the most important things to happen to this country since the end of WW2.  What the charts below should tell you is we are living in amazing times for a consumer economy. Unemployment is at record levels, inflation is very low. Bottom line…stop complaining. Life is pretty good if you hold equities and like to consume (I'm looking at you baby boomers).  At some point we will see the ratio's converge, I think given all of the money printing and low interest rates globally it will have to come from the commodity markets rallying, but I would have made that argument before this recent leg started. Until then, those who produce are being left in the dust against those who consume.
Subscribe to This Week In Grain
This Week In Grain - This Week in Grain (T.W.I.G.) is a weekly grain and oilseed commentary newsletter designed to keep grain market participants on the cutting edge, so they can hedge or speculate with more confidence and precision.
Risk Disclosure
This material is conveyed as a solicitation for entering into a derivatives transaction.
This material has been prepared by a Daniels Trading broker who provides research market commentary and trade recommendations as part of his or her solicitation for accounts and solicitation for trades; however, Daniels Trading does not maintain a research department as defined in CFTC Rule 1.71. Daniels Trading, its principals, brokers and employees may trade in derivatives for their own accounts or for the accounts of others. Due to various factors (such as risk tolerance, margin requirements, trading objectives, short term vs. long term strategies, technical vs. fundamental market analysis, and other factors) such trading may result in the initiation or liquidation of positions that are different from or contrary to the opinions and recommendations contained therein.
Past performance is not necessarily indicative of future performance. The risk of loss in trading futures contracts or commodity options can be substantial, and therefore investors should understand the risks involved in taking leveraged positions and must assume responsibility for the risks associated with such investments and for their results.
Trade recommendations and profit/loss calculations may not include commissions and fees. Please consult your broker for details based on your trading arrangement and commission setup.
You should carefully consider whether such trading is suitable for you in light of your circumstances and financial resources. You should read the "risk disclosure" webpage accessed at www.DanielsTrading.com at the bottom of the homepage. Daniels Trading is not affiliated with nor does it endorse any third-party trading system, newsletter or other similar service. Daniels Trading does not guarantee or verify any performance claims made by such systems or service.