Hello hog traders
We heard late last week phase 1 of a new trade deal with China was completed on Friday. Price action should be positive in longer dated contracts. Let us first say that if you wish to buy this market for a longer run perspective, look at the summer contract months. You can probably feel pretty good camping out in that contract for a while, given the premiums to cash tend to stick around for a while. We expect hog markets to open higher this morning.
We think it unlikely details about what Chinese buyers will purchase ever come out, if you want to be long this market for a move to the triple digits you need to have some faith and just get in. We think it very important you choose the right month though.  High US supplies are and will be around for a while.  We expect slaughter to be above 2.8 million this week on near record weights, needless to say supplies available are massive in the short term.
It will be interesting to see if the dynamic changes for hogs in the coming weeks.It comes down to record large US hog supplies vs new Chinese demand.  If the latter overtakes the former, we expect a price rally into the summer for cash markets.  At this point optimism is high. Unless news headlines would reverse, next week should see bullish action in those summer contracts.  We are not as positive about the G or J contracts though. Hogs are heavy and the kill  is going to be high, production could exceed 600 million pounds for the week. This will limit the cutout. G futures can rally but they will be limited by the cash/cutout spread.  Remember, the packer is in business to make money not feed China.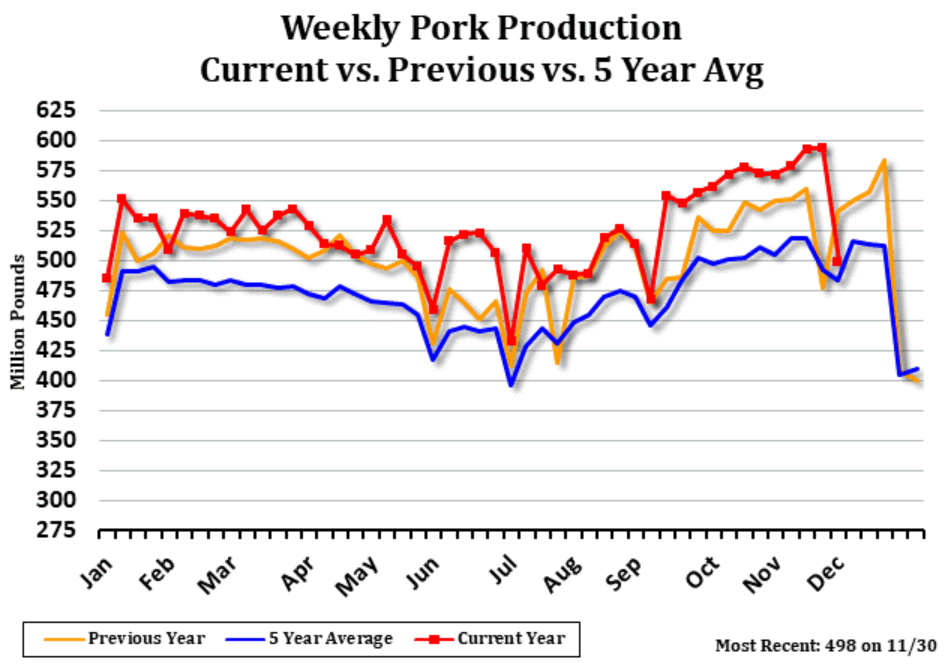 No current positions
Look for us to get long a unit of summer hogs early this week. Spec longs are basically flat, it makes sense to get in but we have to show some patience with the trade.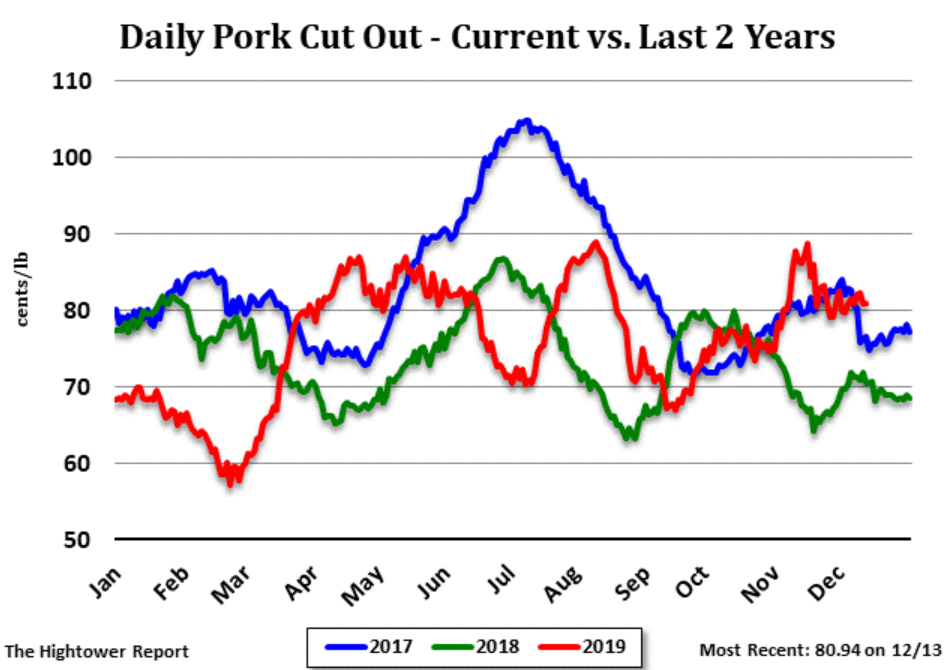 Subscribe to The Swine Times
The Swine Times - The Swine Times newsletter is designed to help participants in the pork complex understand and trade the futures markets. Our intention is to fundamentally inform and trade based off the information we have.
Risk Disclosure
This material is conveyed as a solicitation for entering into a derivatives transaction.
This material has been prepared by a Daniels Trading broker who provides research market commentary and trade recommendations as part of his or her solicitation for accounts and solicitation for trades; however, Daniels Trading does not maintain a research department as defined in CFTC Rule 1.71. Daniels Trading, its principals, brokers and employees may trade in derivatives for their own accounts or for the accounts of others. Due to various factors (such as risk tolerance, margin requirements, trading objectives, short term vs. long term strategies, technical vs. fundamental market analysis, and other factors) such trading may result in the initiation or liquidation of positions that are different from or contrary to the opinions and recommendations contained therein.
Past performance is not necessarily indicative of future performance. The risk of loss in trading futures contracts or commodity options can be substantial, and therefore investors should understand the risks involved in taking leveraged positions and must assume responsibility for the risks associated with such investments and for their results.
Trade recommendations and profit/loss calculations may not include commissions and fees. Please consult your broker for details based on your trading arrangement and commission setup.
You should carefully consider whether such trading is suitable for you in light of your circumstances and financial resources. You should read the "risk disclosure" webpage accessed at www.DanielsTrading.com at the bottom of the homepage. Daniels Trading is not affiliated with nor does it endorse any third-party trading system, newsletter or other similar service. Daniels Trading does not guarantee or verify any performance claims made by such systems or service.