Corn
WASDE estimates are our and they show very minimal changes to corn, wheat and soybeans.  The USDA usually does not change production numbers in December.  They almost always wait until January. However, they will change demand and while I think soybeans and wheat stays the same, I can see the December WASDE show less corn export and ethanol demand.  Below is a video of our analysis and the supply and demand table.  I think corn exports could be 50mm lower and ethanol 25mm lower.  Ending stocks could be closer to 1.985 billion.  That is not a big miss compared to the analysts but it could be a five cent move in the futures.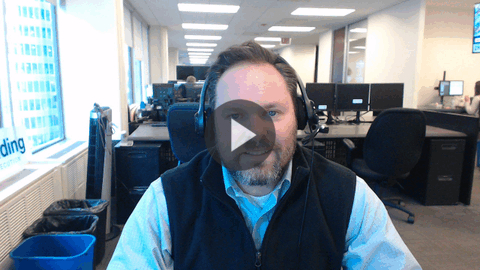 Rice
We still like Rough Rice. I know it is not for everyone but Andy Daniels still likes it and so do I.  We hit resistance at $12.56 on Monday and I the market failed to break through.  A close above $12.55 could lead to a bullish breakout higher.  Trade small and don't get too caught up in the day-to-day moves.  This is a long term trade and we think the USDA in January will lower production, increase domestic use, and therefor the market will have to price ration exports.

Sugar
The rally in energy prices and the coming production deficit has lead to sugar breaking out above 1300.  Strong energy prices will increase Brazilian ethanol demand and keep sugar demand supported.  Sugar is used for ethanol in Brazil.  A stabilization of the Brazilian Real and OPEC continuing to cut production could send sugar the next leg higher.  .Minor resistance comes in at 1320 and then major resistance at 1380.  We are still bullish sugar.

About Turner's Take Podcast and Newsletter
If you like this content then please sign up for a free subscription of Turner's Take Newsletter & Podcast.
Craig Turner – Commodity Futures Broker
Turner's Take Ag Marketing: https://www.turnerstakeag.com
Twitter: @Turners_Take
Subscribe to Turner's Take Newsletter & Podcast
Turner's Take Newsletter & Podcast - Turner's Take is a complimentary weekly market commentary newsletter that covers the Grain, Livestock and Energy futures spread markets using fundamental, technical and seasonal analysis.
Risk Disclosure
THIS MATERIAL IS CONVEYED AS A SOLICITATION FOR ENTERING INTO A DERIVATIVES TRANSACTION.
THIS MATERIAL HAS BEEN PREPARED BY A DANIELS TRADING BROKER WHO PROVIDES RESEARCH MARKET COMMENTARY AND TRADE RECOMMENDATIONS AS PART OF HIS OR HER SOLICITATION FOR ACCOUNTS AND SOLICITATION FOR TRADES; HOWEVER, DANIELS TRADING DOES NOT MAINTAIN A RESEARCH DEPARTMENT AS DEFINED IN CFTC RULE 1.71. DANIELS TRADING, ITS PRINCIPALS, BROKERS AND EMPLOYEES MAY TRADE IN DERIVATIVES FOR THEIR OWN ACCOUNTS OR FOR THE ACCOUNTS OF OTHERS. DUE TO VARIOUS FACTORS (SUCH AS RISK TOLERANCE, MARGIN REQUIREMENTS, TRADING OBJECTIVES, SHORT TERM VS. LONG TERM STRATEGIES, TECHNICAL VS. FUNDAMENTAL MARKET ANALYSIS, AND OTHER FACTORS) SUCH TRADING MAY RESULT IN THE INITIATION OR LIQUIDATION OF POSITIONS THAT ARE DIFFERENT FROM OR CONTRARY TO THE OPINIONS AND RECOMMENDATIONS CONTAINED THEREIN.
PAST PERFORMANCE IS NOT NECESSARILY INDICATIVE OF FUTURE PERFORMANCE. THE RISK OF LOSS IN TRADING FUTURES CONTRACTS OR COMMODITY OPTIONS CAN BE SUBSTANTIAL, AND THEREFORE INVESTORS SHOULD UNDERSTAND THE RISKS INVOLVED IN TAKING LEVERAGED POSITIONS AND MUST ASSUME RESPONSIBILITY FOR THE RISKS ASSOCIATED WITH SUCH INVESTMENTS AND FOR THEIR RESULTS.
TRADE RECOMMENDATIONS AND PROFIT/LOSS CALCULATIONS MAY NOT INCLUDE COMMISSIONS AND FEES. PLEASE CONSULT YOUR BROKER FOR DETAILS BASED ON YOUR TRADING ARRANGEMENT AND COMMISSION SETUP.
YOU SHOULD CAREFULLY CONSIDER WHETHER SUCH TRADING IS SUITABLE FOR YOU IN LIGHT OF YOUR CIRCUMSTANCES AND FINANCIAL RESOURCES. YOU SHOULD READ THE "RISK DISCLOSURE" WEBPAGE ACCESSED AT WWW.DANIELSTRADING.COM AT THE BOTTOM OF THE HOMEPAGE. DANIELS TRADING IS NOT AFFILIATED WITH NOR DOES IT ENDORSE ANY TRADING SYSTEM, NEWSLETTER OR OTHER SIMILAR SERVICE. DANIELS TRADING DOES NOT GUARANTEE OR VERIFY ANY PERFORMANCE CLAIMS MADE BY SUCH SYSTEMS OR SERVICE.
GLOBAL ASSET ADVISORS, LLC ("GAA") (DBA: DANIELS TRADING, TOP THIRD AG MARKETING AND FUTURES ONLINE) IS AN INTRODUCING BROKER TO GAIN CAPITAL GROUP, LLC (GCG) A FUTURES COMMISSION MERCHANT AND RETAIL FOREIGN EXCHANGE DEALER. GAA AND GCG ARE WHOLLY OWNED SUBSIDIARIES OF STONEX GROUP INC. (NASDAQ:SNEX) THE ULTIMATE PARENT COMPANY.