Hello friends
This is an example of the morning newsletter I write daily for my clients.  If you would like to follow along, you can do so by clicking here.
WEATHER, WASDE AND TRADE TALKS…(buckle up)
Weather is going dominate the headlines early in the week as the US weather models offer blizzard like conditions in the upper NW growing areas while the rest of the growing areas in the west experience a sharp cool down, cotton is included in this. The back end of the week will have a different feel though as the market will be hit by data on Thursday via the October WASDE report and then the fallout from US-China trade talks on Friday.  The talks take place on Thursday and Friday, the market will be myopically focused on headlines and rhetoric. Spec funds have evened up positions to a certain degree, bringing long levels to the highest we have seen in over two months in corn, beans, spring wheat and cotton. The fuel is there for these markets to surge either direction with the exception of KC wheat.
Trump administration officials are saying there is a very good chance for a deal.  I encourage everyone to go back and read comments ahead of the last few meetings, they have been similar.  For bulls, the best case scenario could be a mini-deal to delay the Oct. 15 and Dec. 15 tariffs and schedule more talks.Trump and some of his top officials in recent weeks have quickly shot down any suggestion that there will be a push for an interim, mini trade accord with China but that may be the best they get in the short run. From my perspective, this is the best case scenario.  I find it early for President Trump to unleash the pricing power that can come from a deal like this, if I were looking to use momentum from a deal like this I think it would be better used next summer.  US unemployment remains low, a recession is unlikely with record low unemployment. Also, given no one has mentioned anything about Huawei nor updated Chinese IP laws I highly doubt both sides suddenly come to an agreement without market pressure first. Skew short would be my opinion, if the USDA disappoints and trade deals dont happen, I could easily see corn back in the low 370s, beans below 9 and cotton below 60 by the end of the week.
WINTER IS COMING- from World Weather Inc…
"Snowfall of 3 to 8 inches will occur in central and northeastern Montana a while up to 4 inches occur in northwestern North Dakota. Cold temps and snow will overspread the northern and central Plains Wednesday and Thursday, with high winds likely from Colorado and northwest Kansas to North Dakota, the weather watcher details. The western Corn Belt is likely to see rain changing to snow late Wednesday and into Thursday, with thunderstorms likely to the south and east. Blizzard conditions are likely Friday from eastern Dakotas and Minnesota. World weather reports, the "coldest conditions in the western Corn Belt will occur Oct. 12-13 when lows in the upper 20s and 30s are expected from Minnesota, the eastern Dakotas and western Wisconsin into Iowa while upper 30s and lower 40s occur southward to northeastern Kansas, northern Missouri and northwestern Illinois."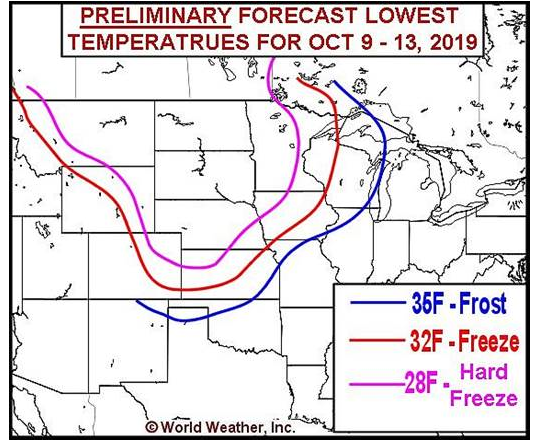 SOYBEANS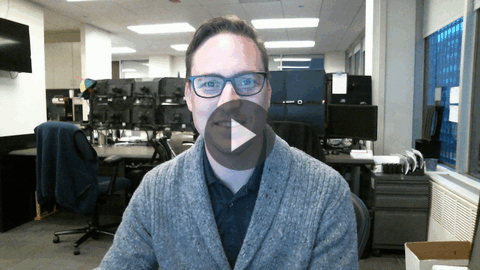 Weekly speculative recommendation:
Sell Nov 19 soybeans at 930 or better. Cover position if a weekly close is made above 945.
Sell Nov 20 soybeans at 963 or better. Cover position if a weekly close is made above 980.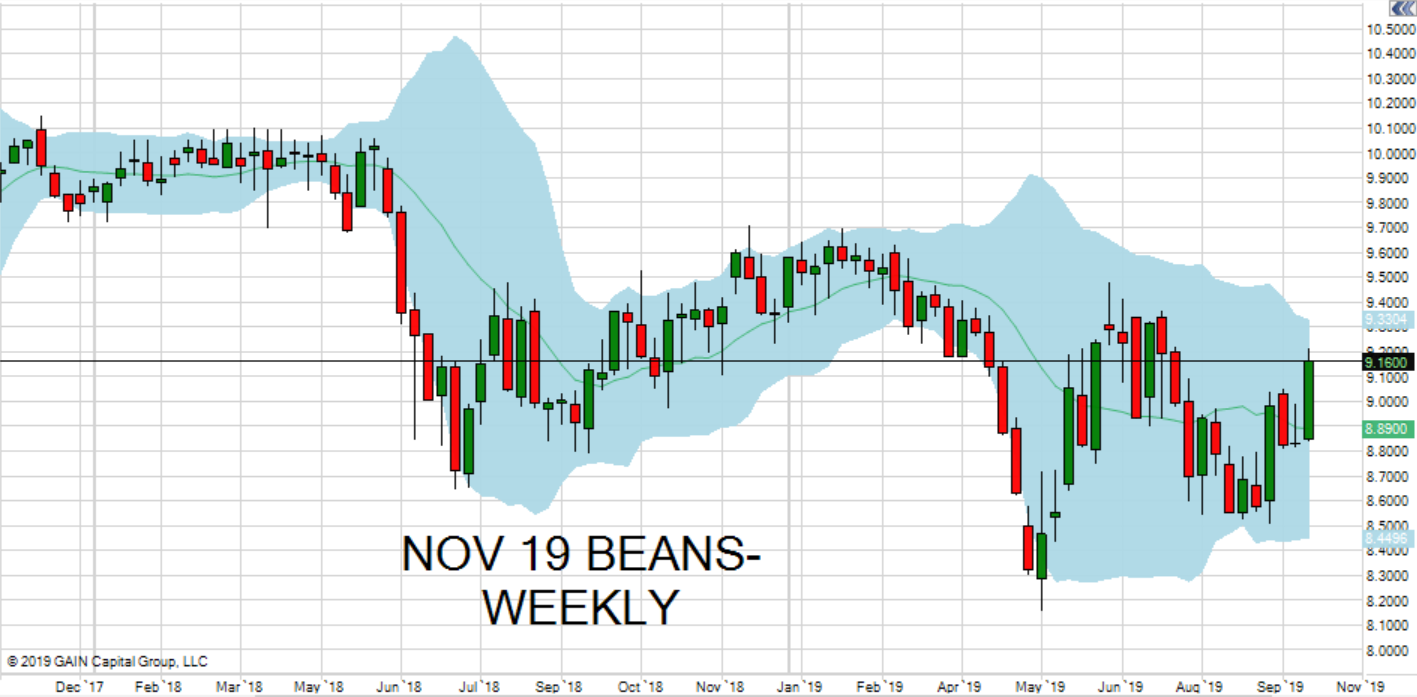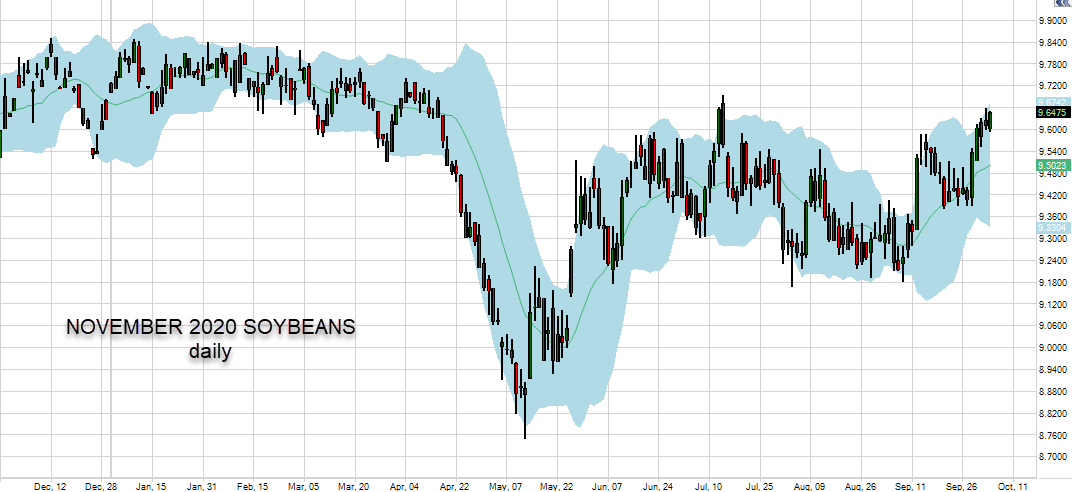 CORN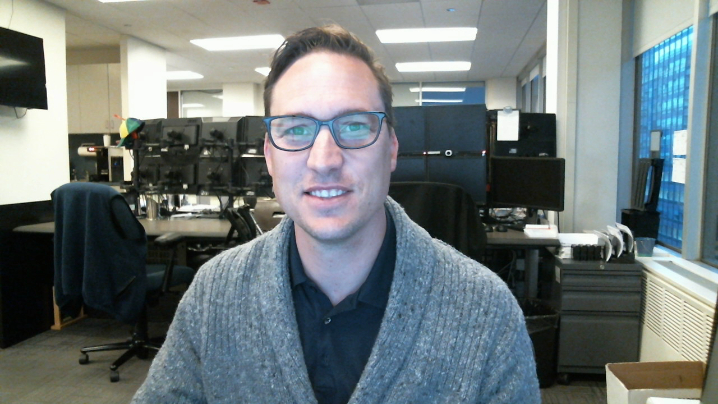 Weekly speculative recommendation:
Sell 1 Dec corn at 395 (anywhere between the open sunday and 395). Close position if December futures close the week above 403.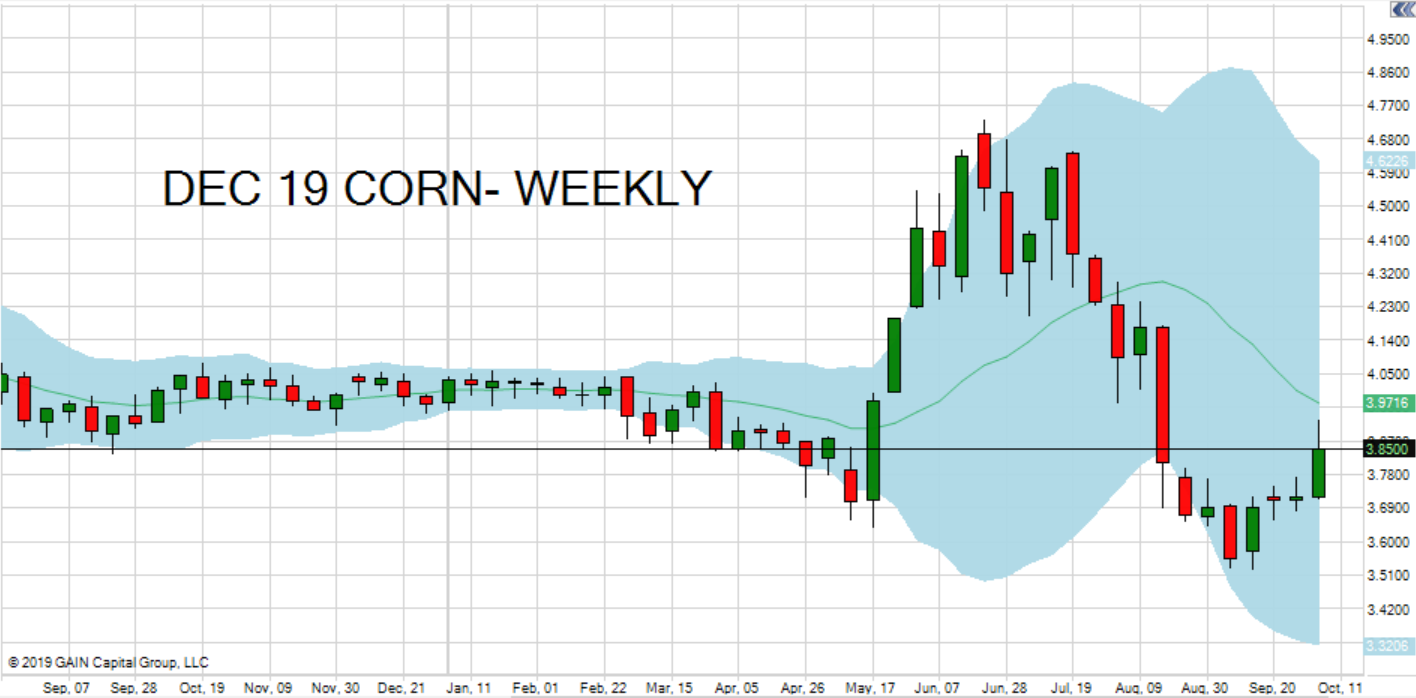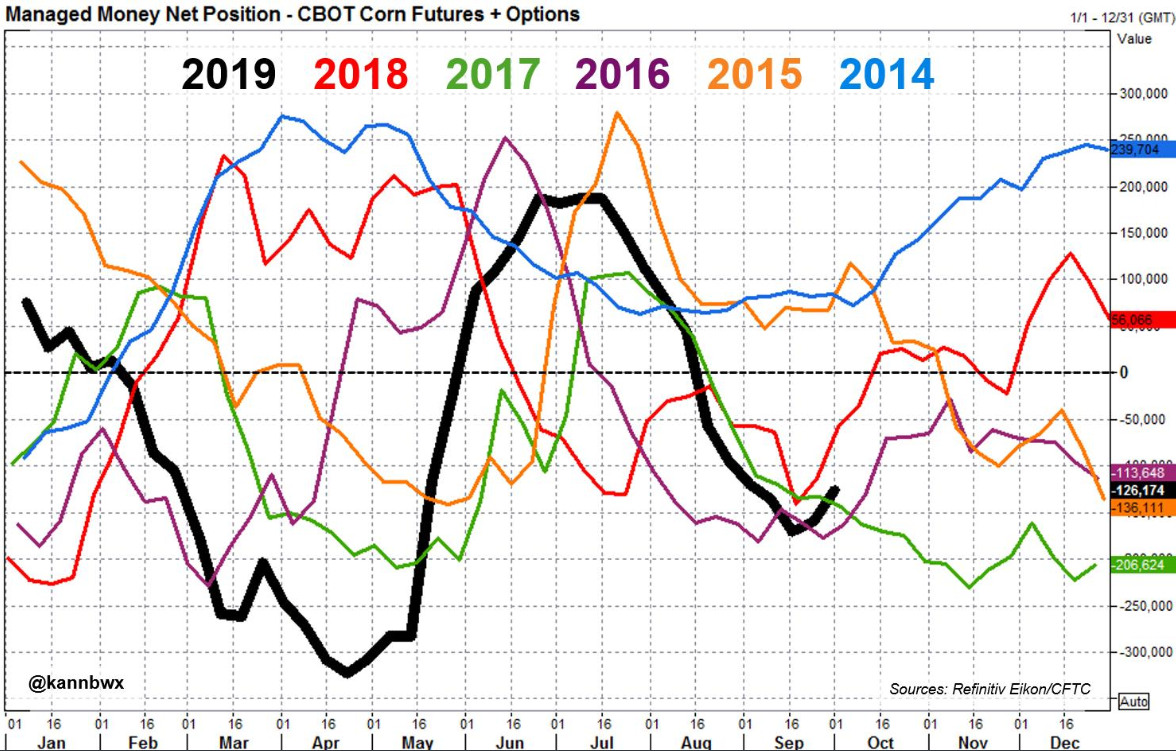 WHEAT
Weekly Recommendation: Buy March KC wheat futures at 400.  No risk measure at this time.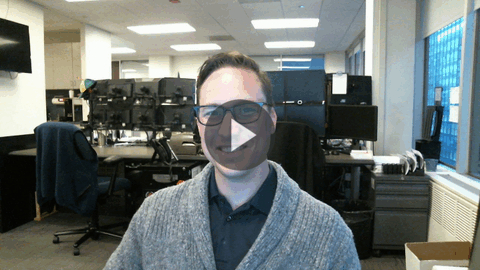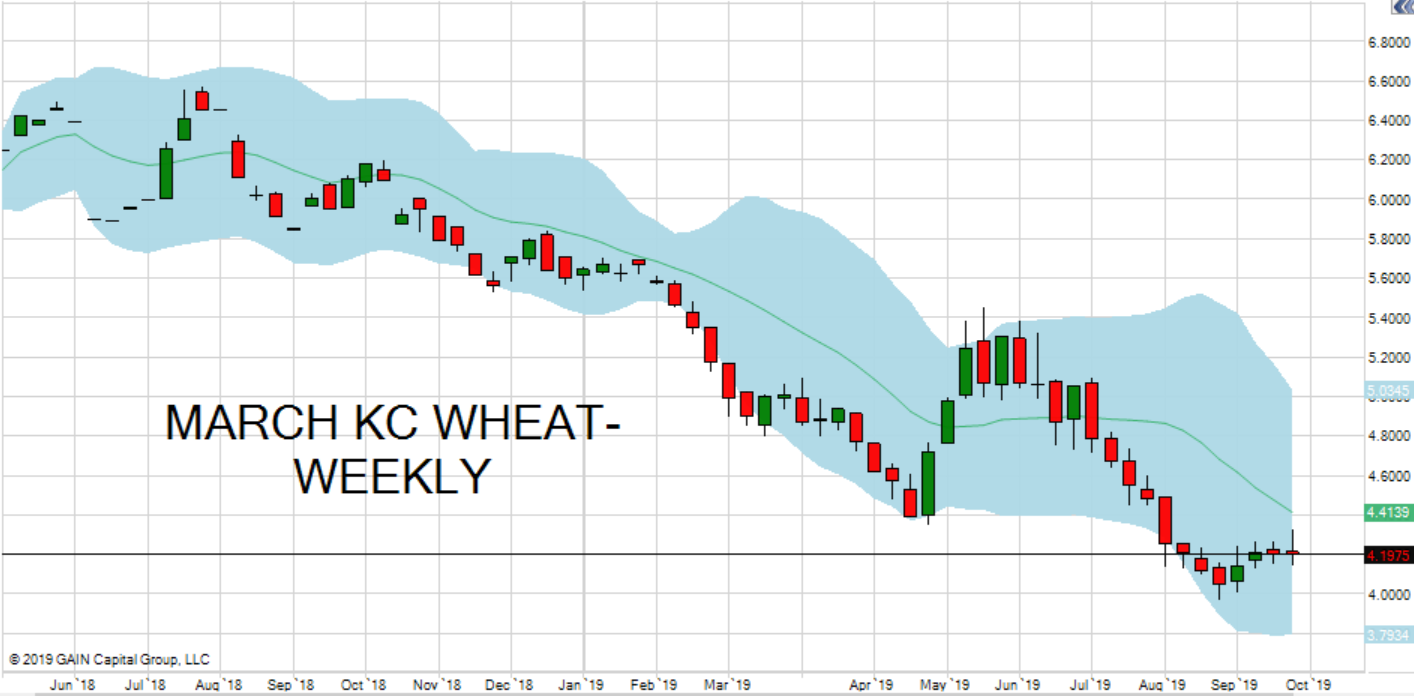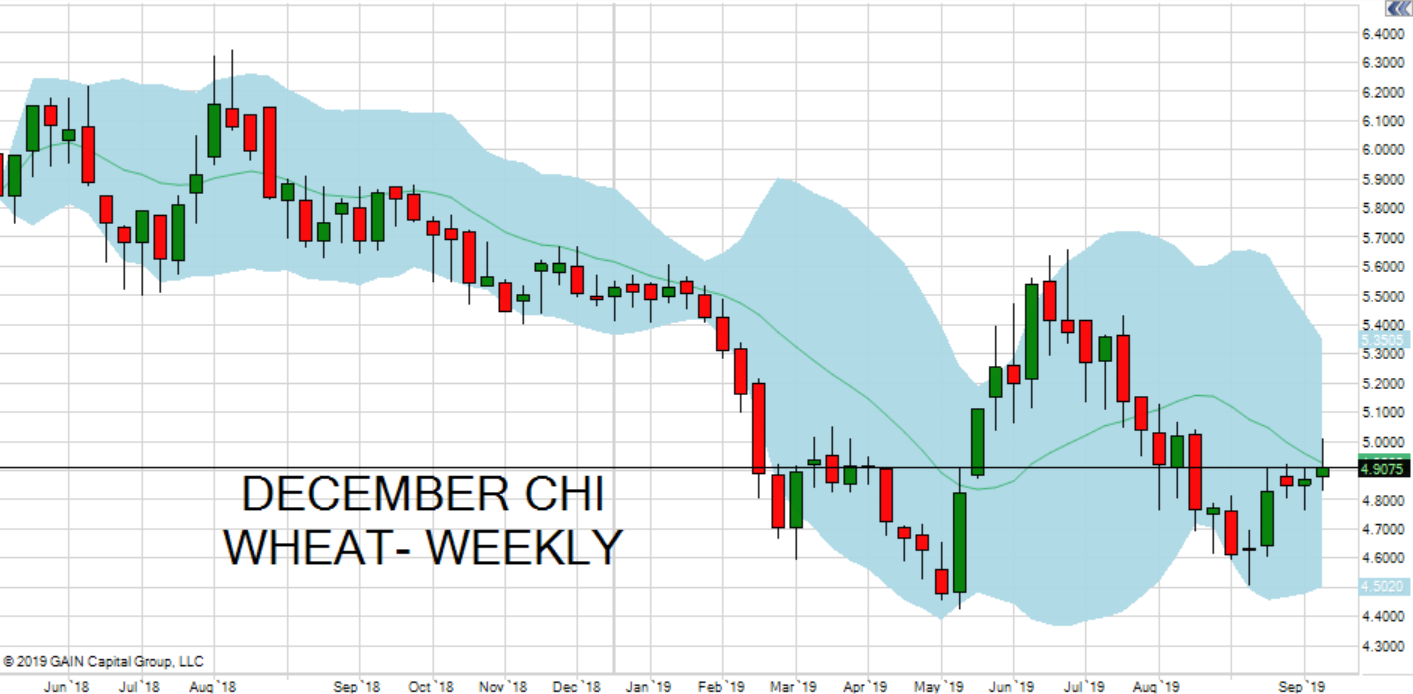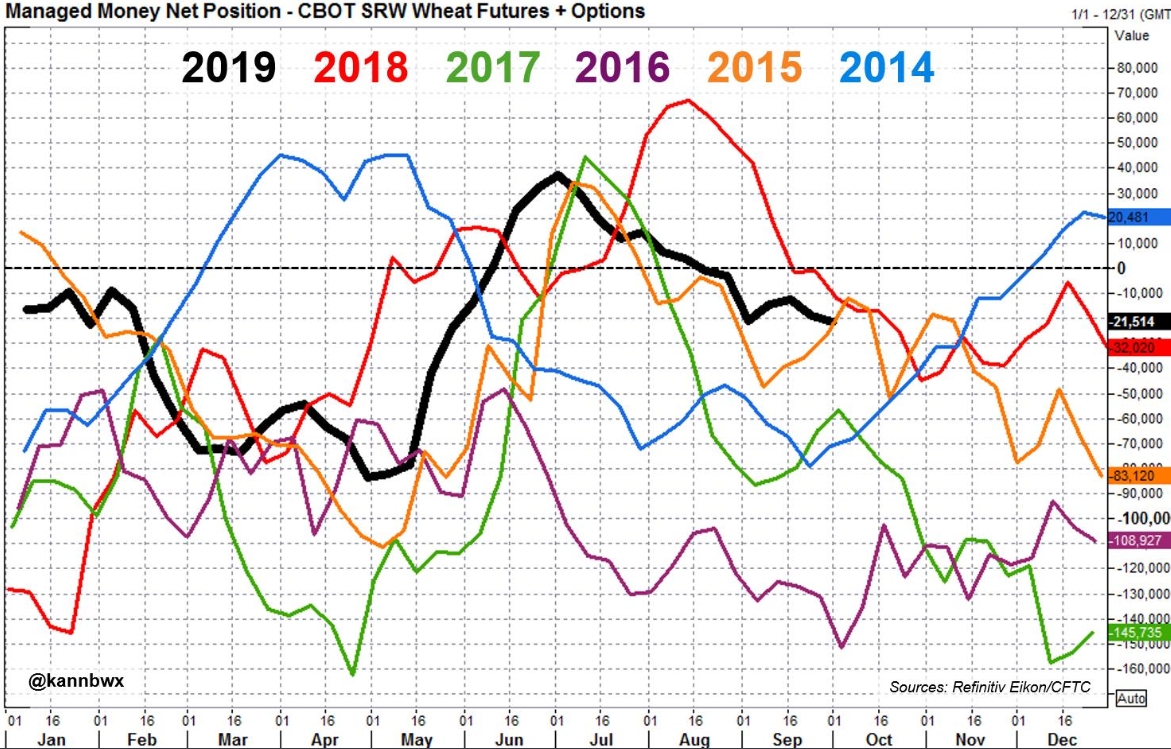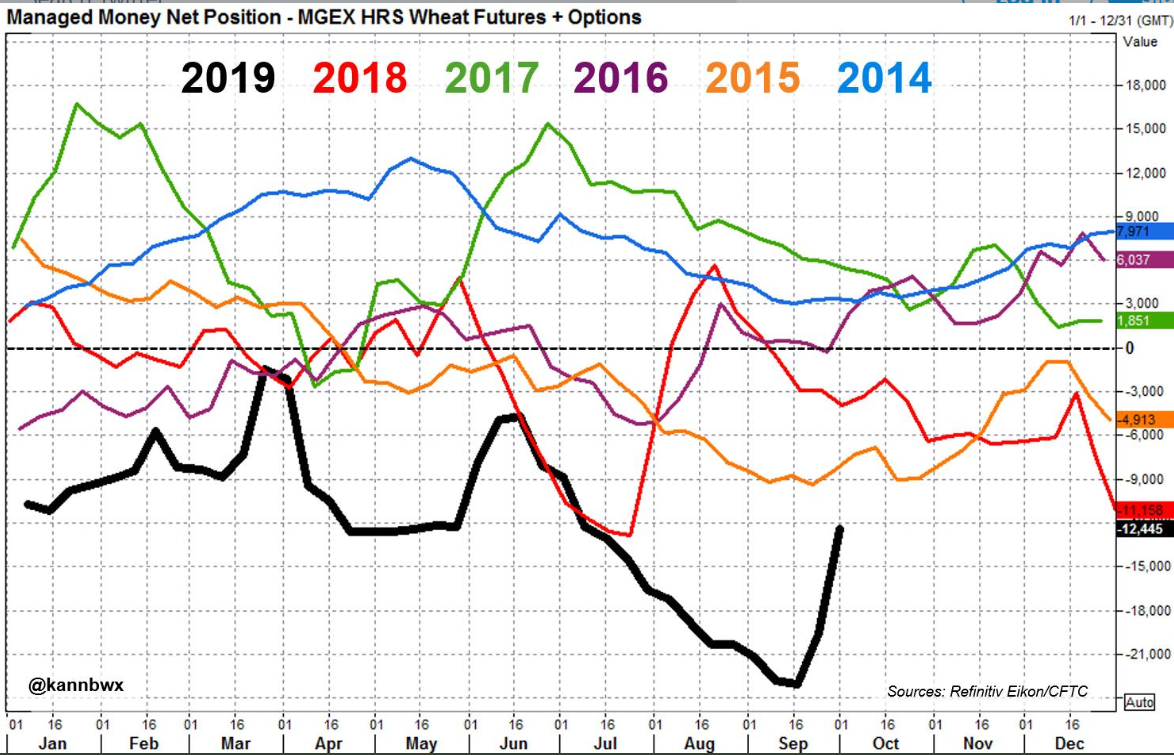 COTTON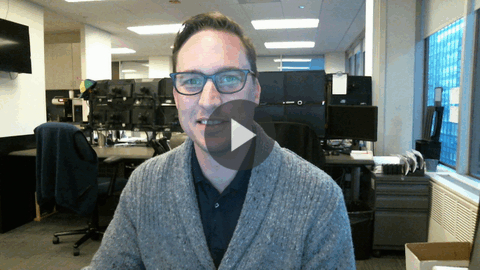 Sell December cotton at 65.50 cents, risk on a close of the week above 66 cents.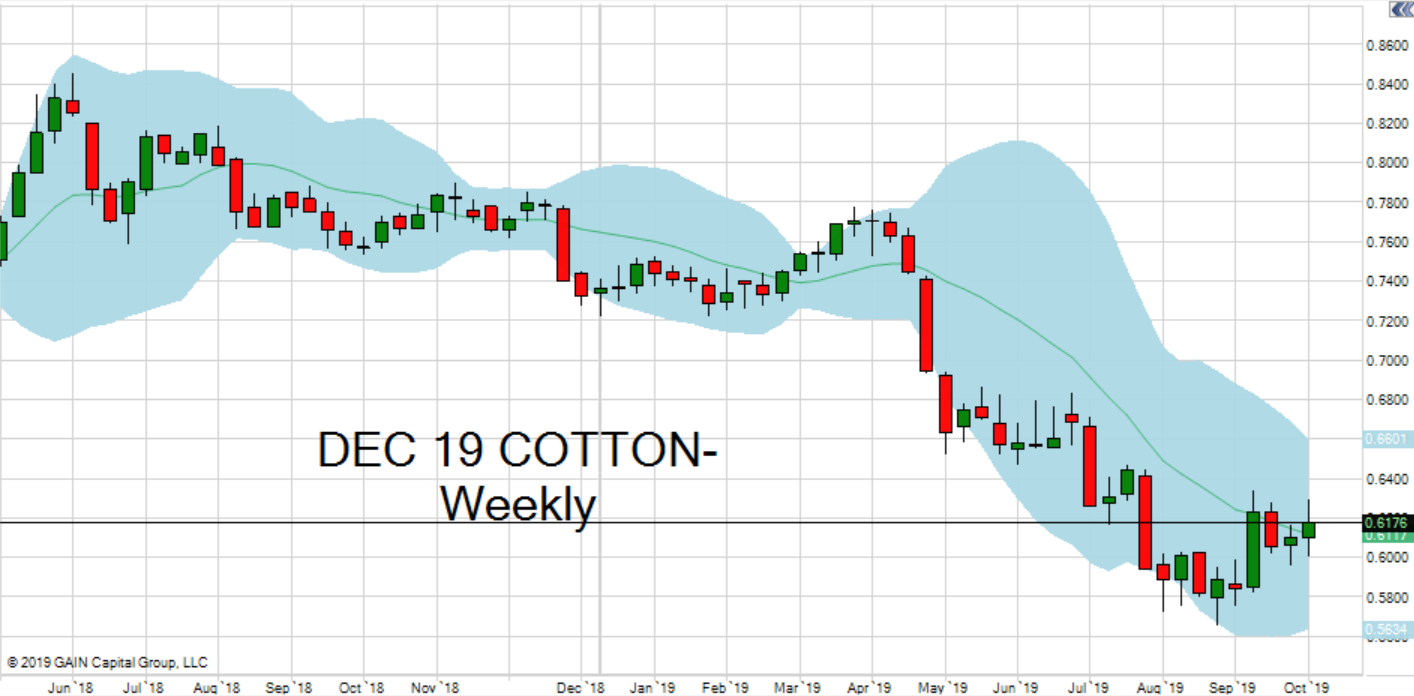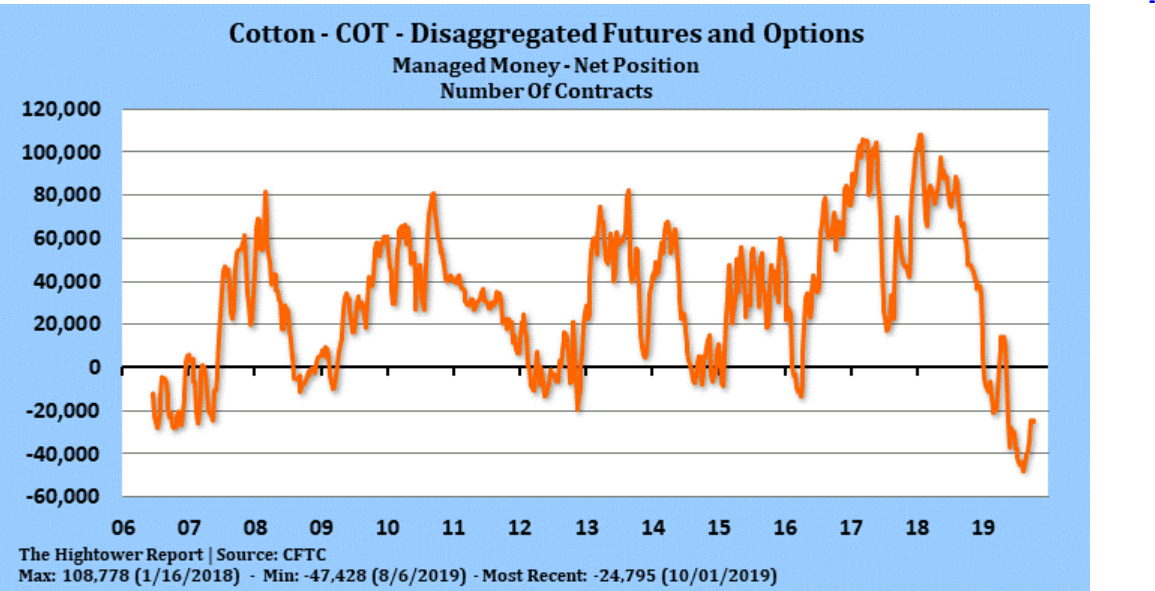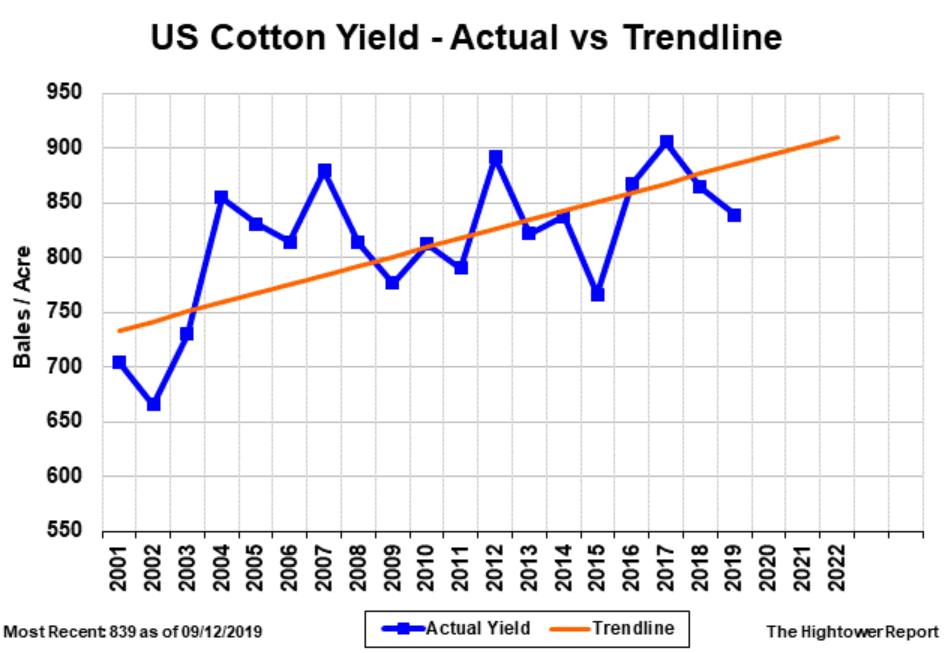 Subscribe to This Week In Grain
This Week In Grain - This Week in Grain (T.W.I.G.) is a weekly grain and oilseed commentary newsletter designed to keep grain market participants on the cutting edge, so they can hedge or speculate with more confidence and precision.
Risk Disclosure
The StoneX Group Inc. group of companies provides financial services worldwide through its subsidiaries, including physical commodities, securities, exchange-traded and over-the-counter derivatives, risk management, global payments and foreign exchange products in accordance with applicable law in the jurisdictions where services are provided. References to over-the-counter ("OTC") products or swaps are made on behalf of StoneX Markets LLC ("SXM"), a member of the National Futures Association ("NFA") and provisionally registered with the U.S. Commodity Futures Trading Commission ("CFTC") as a swap dealer. SXM's products are designed only for individuals or firms who qualify under CFTC rules as an 'Eligible Contract Participant' ("ECP") and who have been accepted as customers of SXM. StoneX Financial Inc. ("SFI") is a member of FINRA/NFA/SIPC and registered with the MSRB. SFI does business as Daniels Trading/Top Third/Futures Online. SFI is registered with the U.S. Securities and Exchange Commission ("SEC") as a Broker-Dealer and with the CFTC as a Futures Commission Merchant and Commodity Trading Adviser. References to securities trading are made on behalf of the BD Division of SFI and are intended only for an audience of institutional clients as defined by FINRA Rule 4512(c). References to exchange-traded futures and options are made on behalf of the FCM Division of SFI.
Trading swaps and over-the-counter derivatives, exchange-traded derivatives and options and securities involves substantial risk and is not suitable for all investors. The information herein is not a recommendation to trade nor investment research or an offer to buy or sell any derivative or security. It does not take into account your particular investment objectives, financial situation or needs and does not create a binding obligation on any of the StoneX group of companies to enter into any transaction with you. You are advised to perform an independent investigation of any transaction to determine whether any transaction is suitable for you. No part of this material may be copied, photocopied or duplicated in any form by any means or redistributed without the prior written consent of StoneX Group Inc.