Good morning friends
Overnight Trade
Feed grain markets continue to fall, December corn trades at a contract low just above 365 as spec longs continue to bail out ahead of FND starting on tomorrow's close.  I think corn, bean and wheat markets perform better next week once we hit the reset button on speculative length.  September corn futures have performed well against the deferred contracts, telling me the strong basis will have folks wanting corn as it becomes available.  Soybeans hover above 860 for Nov futures while front month Sep enters delivery close to 14 cents below November at 848. KC wheat is facing a similar type of pressure, which has brought the Dec contract back to 400. This has been typical price action going back a multiple years since the markets changed back in 2013-2014.  Front month futures dive into delivery, pulling the second contract to 400.  It hasn't happened this year in Chicago wheat because of the difficult growing season, but we have seen weakness.  Cotton markets simply have no life right now. The cotton markets are like a sponge, completely saturated with short sellers.  Even the threat of conditions and now hurricane season can't get the market in gear.
Crop Survey
All in all, it's a depressing time of the year for the bulls.  That said, corn and Chicago wheat prices are significantly higher than where they were a year ago so it could be worse.  I hate to add to bearish tone, but the Farm Futures survey released yesterday showing 94 million acres of corn planted next year has me very concerned.  I did a quick video to express my thoughts, I don't have a lot of time this morning to write on it.  (Pork Bellies collapsed yesterday, if you follow the Swine Times expect a sell rec soon)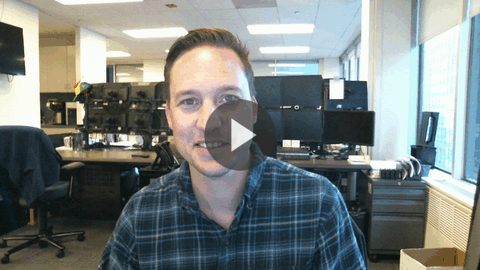 Weather
The theme for weather remains the same as it has in the last few weeks. Cool and chances for rain is the theme.  If you are rooting for crop destruction its probably a week or two too early. It is a race to the finish in terms of US corn/soybean maturity with US crops nearly 2 weeks behind in development. The trade is reluctant to price any frost/freeze risk at this point.  Texas producers are getting a dose of moderation right now, but things will heat up again. Weather supports a rapid pace in Central Texas, where I am hearing yields are massive. Some guys are growing so much they have no place to move it.  A hurricane is bearing down on Florida, cotton acreage in SE Georgia does not appear to be under threat. This is the time of the year for it though, the last two years we have seen massive storms hit both Texas and Georgia.
Subscribe to This Week In Grain
This Week In Grain - This Week in Grain (T.W.I.G.) is a weekly grain and oilseed commentary newsletter designed to keep grain market participants on the cutting edge, so they can hedge or speculate with more confidence and precision.
Risk Disclosure
The StoneX Group Inc. group of companies provides financial services worldwide through its subsidiaries, including physical commodities, securities, exchange-traded and over-the-counter derivatives, risk management, global payments and foreign exchange products in accordance with applicable law in the jurisdictions where services are provided. References to over-the-counter ("OTC") products or swaps are made on behalf of StoneX Markets LLC ("SXM"), a member of the National Futures Association ("NFA") and provisionally registered with the U.S. Commodity Futures Trading Commission ("CFTC") as a swap dealer. SXM's products are designed only for individuals or firms who qualify under CFTC rules as an 'Eligible Contract Participant' ("ECP") and who have been accepted as customers of SXM. StoneX Financial Inc. ("SFI") is a member of FINRA/NFA/SIPC and registered with the MSRB. SFI does business as Daniels Trading/Top Third/Futures Online. SFI is registered with the U.S. Securities and Exchange Commission ("SEC") as a Broker-Dealer and with the CFTC as a Futures Commission Merchant and Commodity Trading Adviser. References to securities trading are made on behalf of the BD Division of SFI and are intended only for an audience of institutional clients as defined by FINRA Rule 4512(c). References to exchange-traded futures and options are made on behalf of the FCM Division of SFI.
Trading swaps and over-the-counter derivatives, exchange-traded derivatives and options and securities involves substantial risk and is not suitable for all investors. The information herein is not a recommendation to trade nor investment research or an offer to buy or sell any derivative or security. It does not take into account your particular investment objectives, financial situation or needs and does not create a binding obligation on any of the StoneX group of companies to enter into any transaction with you. You are advised to perform an independent investigation of any transaction to determine whether any transaction is suitable for you. No part of this material may be copied, photocopied or duplicated in any form by any means or redistributed without the prior written consent of StoneX Group Inc.
© 2021 StoneX Group Inc. All Rights Reserved