The price of oil continues to plunge as April contracts end and May contracts kick into gear.
According to MarketWatch, as of 12:55 today, May crude dropped 1.85 percent, or 90 cents, on NYMEX to $47.83 a barrel. Brent for delivery in May slid down 94 cents to $56.34.
Though a global glut still holds sway in the market's ongoing fall, conflict in the Middle East has been making its mark.
"A resolution could have a $5 effect on oil prices per barrel."
U.S. nuclear deal with Iran
Oil's tumbling price tag might fall further if negotiations between the U.S. and Iran in Switzerland go well for both parties. As a component to an agreement between the two nations, the United States wants to arrive at a mutual understanding over how Iran's nuclear program should be limited.
However, a struggle to reach an agreement puts the future of oil prices in uncertain terms. As CNBC reported, in exchange for disposing their nuclear stockpile, Iran wants certain United Nations sanctions lifted on their oil production, which could lead to an additional 1.2 million barrels daily in the next three to six months. This inundation would further saturate a bearish market that already has problems with overproduction and limited storage space. Certain estimates figure this consequences of a resolution could have as much as a $5 effect on oil price per barrel.
However, if no agreement is made, a temporary spike may be in the cards. This is a distinct possibility according to The New York Times, as Iran's Deputy Foreign Minister Abbas Araqchi announced his country had no plans to relinquish its stockpiles. The deadline for the negotiations between the U.S. and Iran officially end today.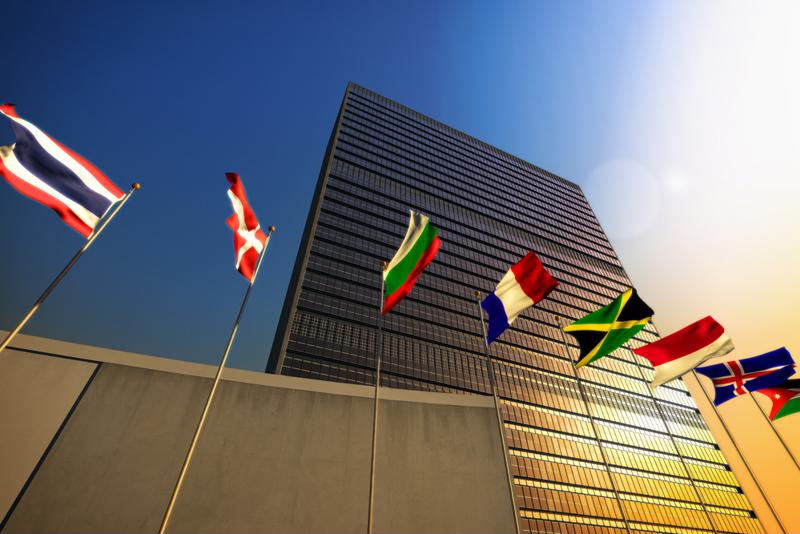 Combat-related spike in Yemen
Last week, oil prices made a surprise upward turn which may have been caused when Saudi Arabian forces took action against Yemeni rebels according to the Longview News-Journal. While Yemen plays a small role in oil production, its geographical placement alongside the Red Sea, makes its a a major player in the resource's transportation.
After Saudi Arabia's airstrikes limited the movement of oil in the region – namely in the Bab el-Mandab Strait that sees around 3.8 million barrels daily – the price of oil shot up $5. But once the battle has moved away from this region, as experts say it will, the price of oil should return to typical downward trend. Further escalation down the road, however, could telegraph another quick rise out of the blue.
Risk Disclosure
THIS MATERIAL IS CONVEYED AS A SOLICITATION FOR ENTERING INTO A DERIVATIVES TRANSACTION.
THIS MATERIAL HAS BEEN PREPARED BY A DANIELS TRADING BROKER WHO PROVIDES RESEARCH MARKET COMMENTARY AND TRADE RECOMMENDATIONS AS PART OF HIS OR HER SOLICITATION FOR ACCOUNTS AND SOLICITATION FOR TRADES; HOWEVER, DANIELS TRADING DOES NOT MAINTAIN A RESEARCH DEPARTMENT AS DEFINED IN CFTC RULE 1.71. DANIELS TRADING, ITS PRINCIPALS, BROKERS AND EMPLOYEES MAY TRADE IN DERIVATIVES FOR THEIR OWN ACCOUNTS OR FOR THE ACCOUNTS OF OTHERS. DUE TO VARIOUS FACTORS (SUCH AS RISK TOLERANCE, MARGIN REQUIREMENTS, TRADING OBJECTIVES, SHORT TERM VS. LONG TERM STRATEGIES, TECHNICAL VS. FUNDAMENTAL MARKET ANALYSIS, AND OTHER FACTORS) SUCH TRADING MAY RESULT IN THE INITIATION OR LIQUIDATION OF POSITIONS THAT ARE DIFFERENT FROM OR CONTRARY TO THE OPINIONS AND RECOMMENDATIONS CONTAINED THEREIN.
PAST PERFORMANCE IS NOT NECESSARILY INDICATIVE OF FUTURE PERFORMANCE. THE RISK OF LOSS IN TRADING FUTURES CONTRACTS OR COMMODITY OPTIONS CAN BE SUBSTANTIAL, AND THEREFORE INVESTORS SHOULD UNDERSTAND THE RISKS INVOLVED IN TAKING LEVERAGED POSITIONS AND MUST ASSUME RESPONSIBILITY FOR THE RISKS ASSOCIATED WITH SUCH INVESTMENTS AND FOR THEIR RESULTS.
TRADE RECOMMENDATIONS AND PROFIT/LOSS CALCULATIONS MAY NOT INCLUDE COMMISSIONS AND FEES. PLEASE CONSULT YOUR BROKER FOR DETAILS BASED ON YOUR TRADING ARRANGEMENT AND COMMISSION SETUP.
YOU SHOULD CAREFULLY CONSIDER WHETHER SUCH TRADING IS SUITABLE FOR YOU IN LIGHT OF YOUR CIRCUMSTANCES AND FINANCIAL RESOURCES. YOU SHOULD READ THE "RISK DISCLOSURE" WEBPAGE ACCESSED AT WWW.DANIELSTRADING.COM AT THE BOTTOM OF THE HOMEPAGE. DANIELS TRADING IS NOT AFFILIATED WITH NOR DOES IT ENDORSE ANY TRADING SYSTEM, NEWSLETTER OR OTHER SIMILAR SERVICE. DANIELS TRADING DOES NOT GUARANTEE OR VERIFY ANY PERFORMANCE CLAIMS MADE BY SUCH SYSTEMS OR SERVICE.
GLOBAL ASSET ADVISORS, LLC ("GAA") (DBA: DANIELS TRADING, TOP THIRD AG MARKETING AND FUTURES ONLINE) IS AN INTRODUCING BROKER TO GAIN CAPITAL GROUP, LLC (GCG) A FUTURES COMMISSION MERCHANT AND RETAIL FOREIGN EXCHANGE DEALER. GAA AND GCG ARE WHOLLY OWNED SUBSIDIARIES OF STONEX GROUP INC. (NASDAQ:SNEX) THE ULTIMATE PARENT COMPANY.